The client's brief was that "we just don't want a residence, we want it to look like a hotel and feel it too". Thus, keeping the luxurious theme, we came up with a contemporary elevation, playing with straight lines, textures and hues.
The Pinnacle glass design, with the perfect blend of lights gives the elevation a sense of modernism. We proposed simple yet elegant interiors with perfectly blended materials and textures that instill a sense of luxury and comfort throughout the project, giving it a blend of modular touch with a classical feel. The toilet is more than just a maintenance room for life where we, often-times, both start the day as well as end the day.
Hence we ensured to pay adequate attention to it; keeping it simple yet luxurious with top notch materials, aesthetics and fixtures.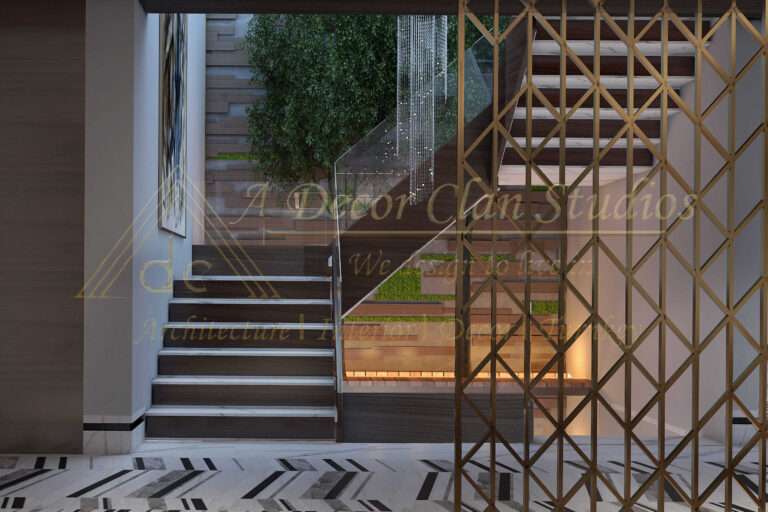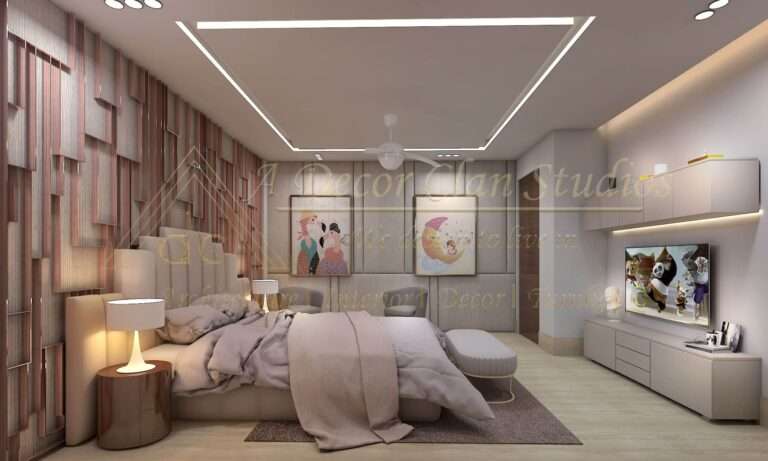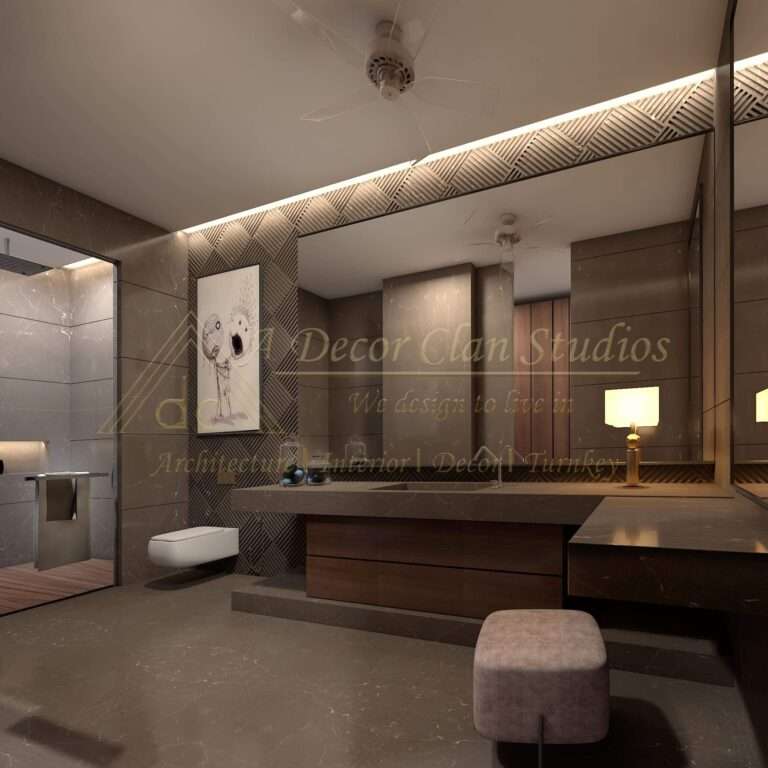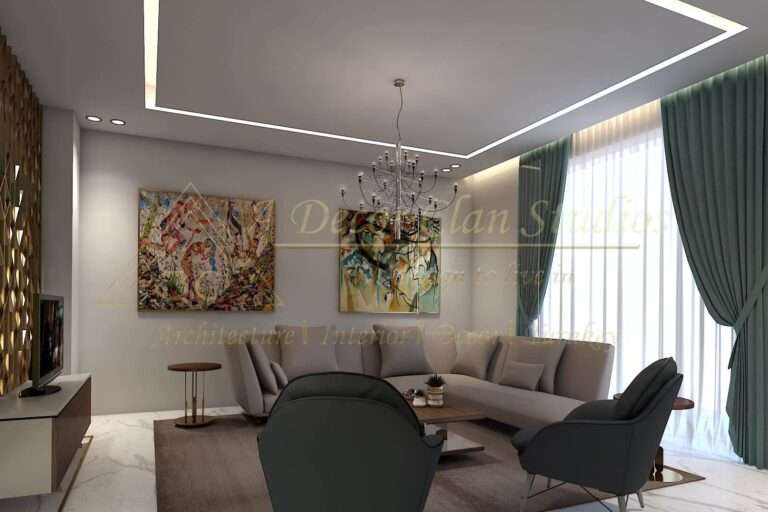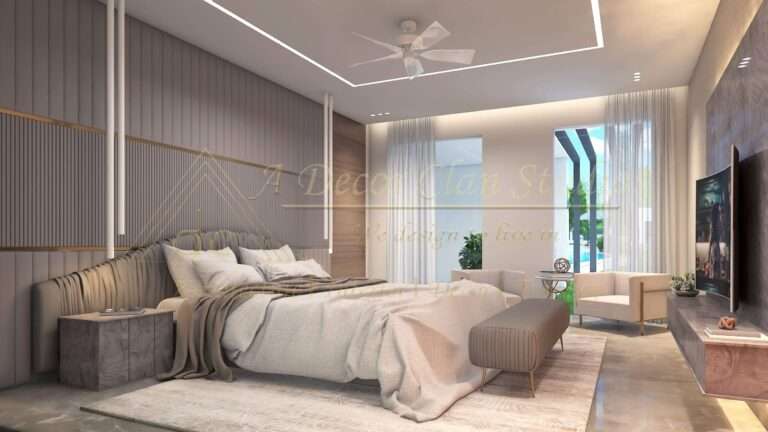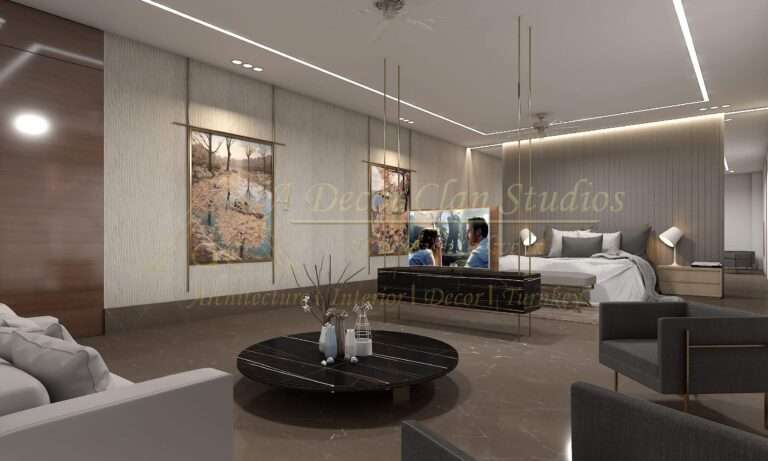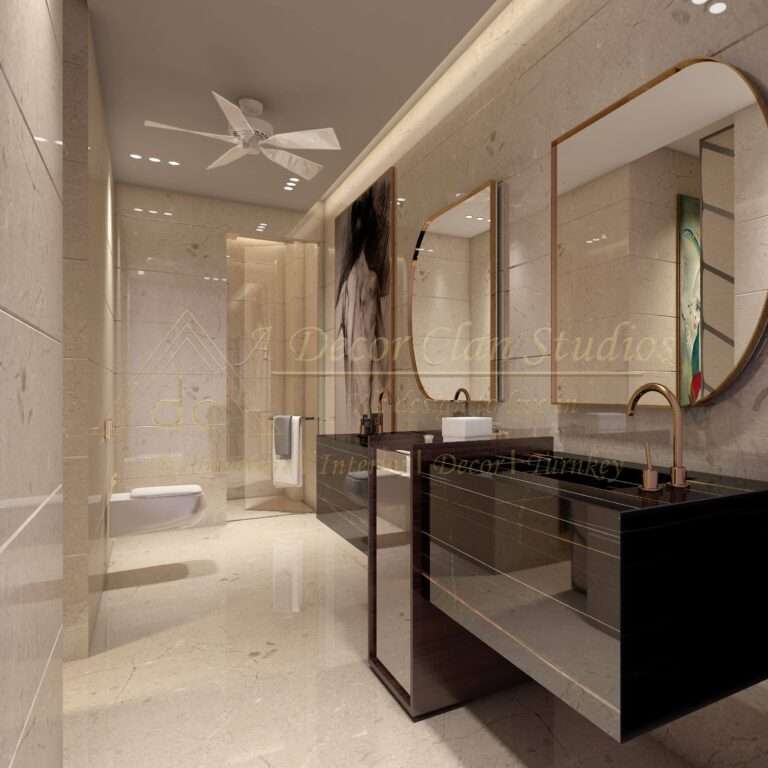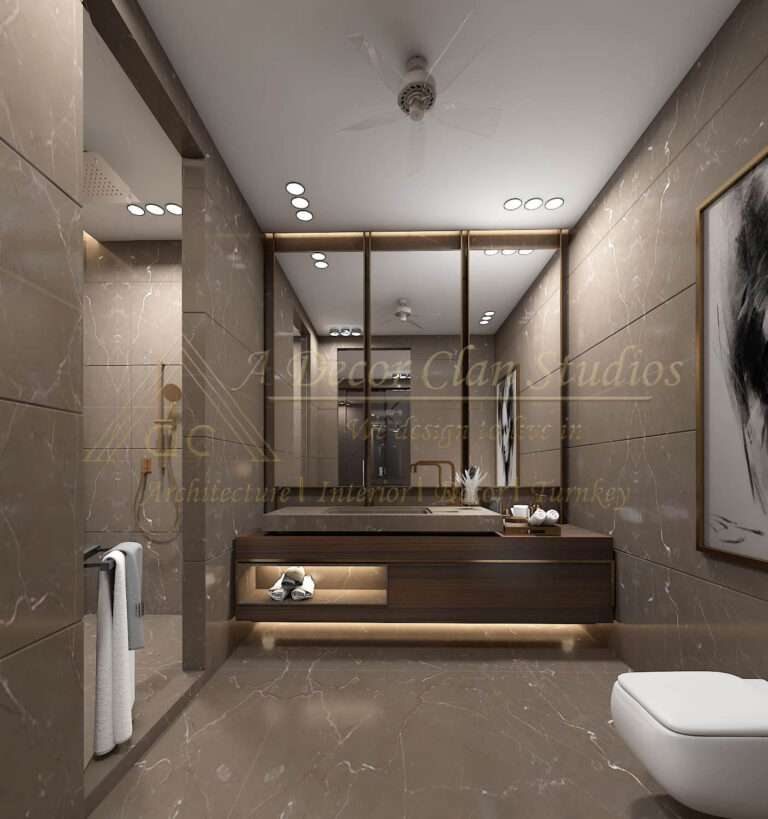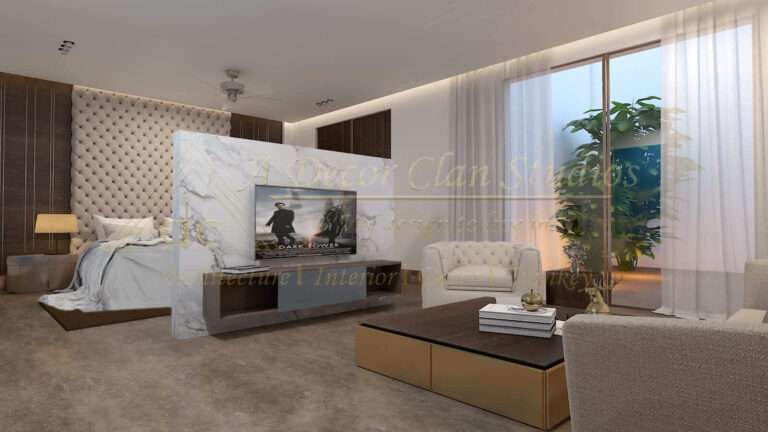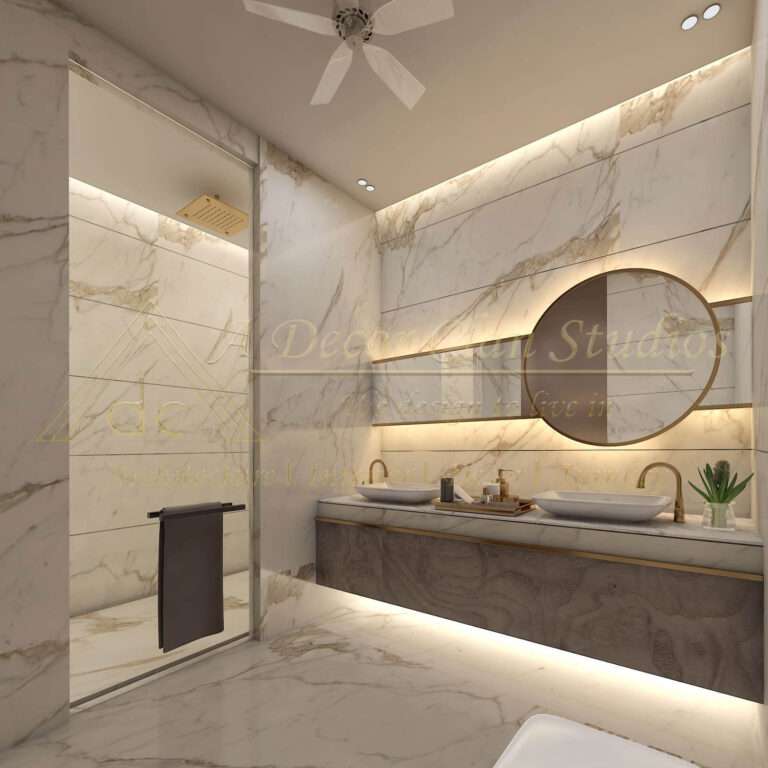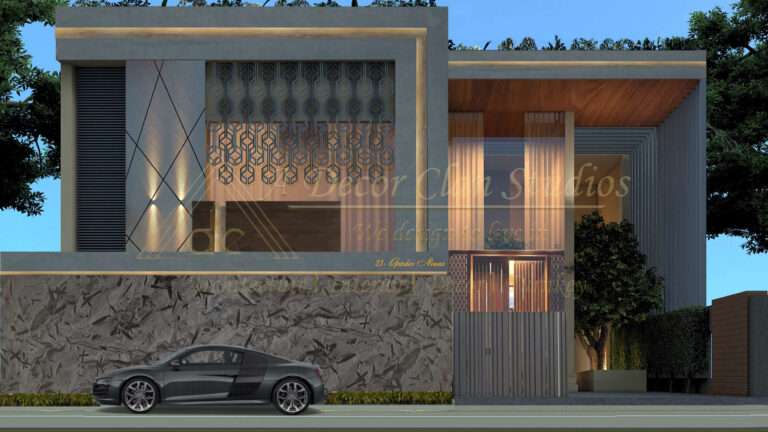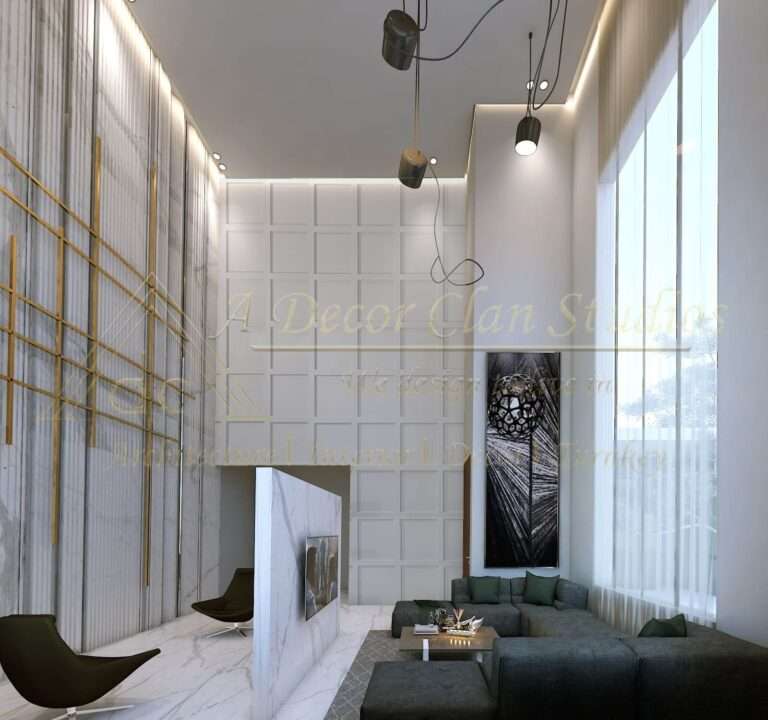 We call this project "The house of lights" because of the due consideration given to sun while designing this project.
Focus is laid on the penetration of sunlight through various types of the thoughtfully designed wall punctures and openings. At entrance, our signature double heighted lobby adds on grandeur. The house is well lit from inside and outside. We achieved this by using jallis that add on significant elegance to the elevation. Curved walls have been used to break the monotony and add playfulness.
To add a touch of fashion, we incorporated sculpture right at the very front of elevation.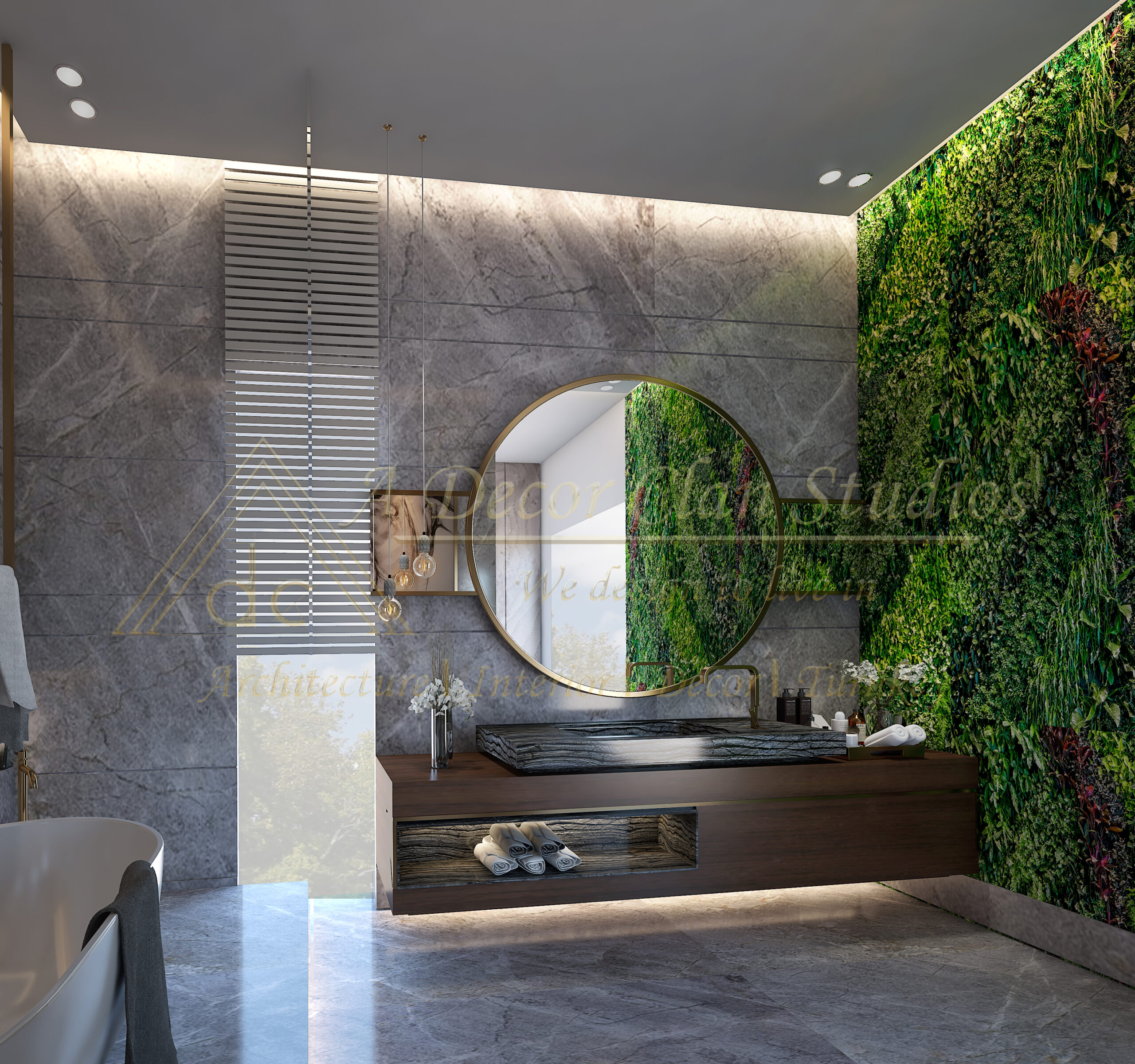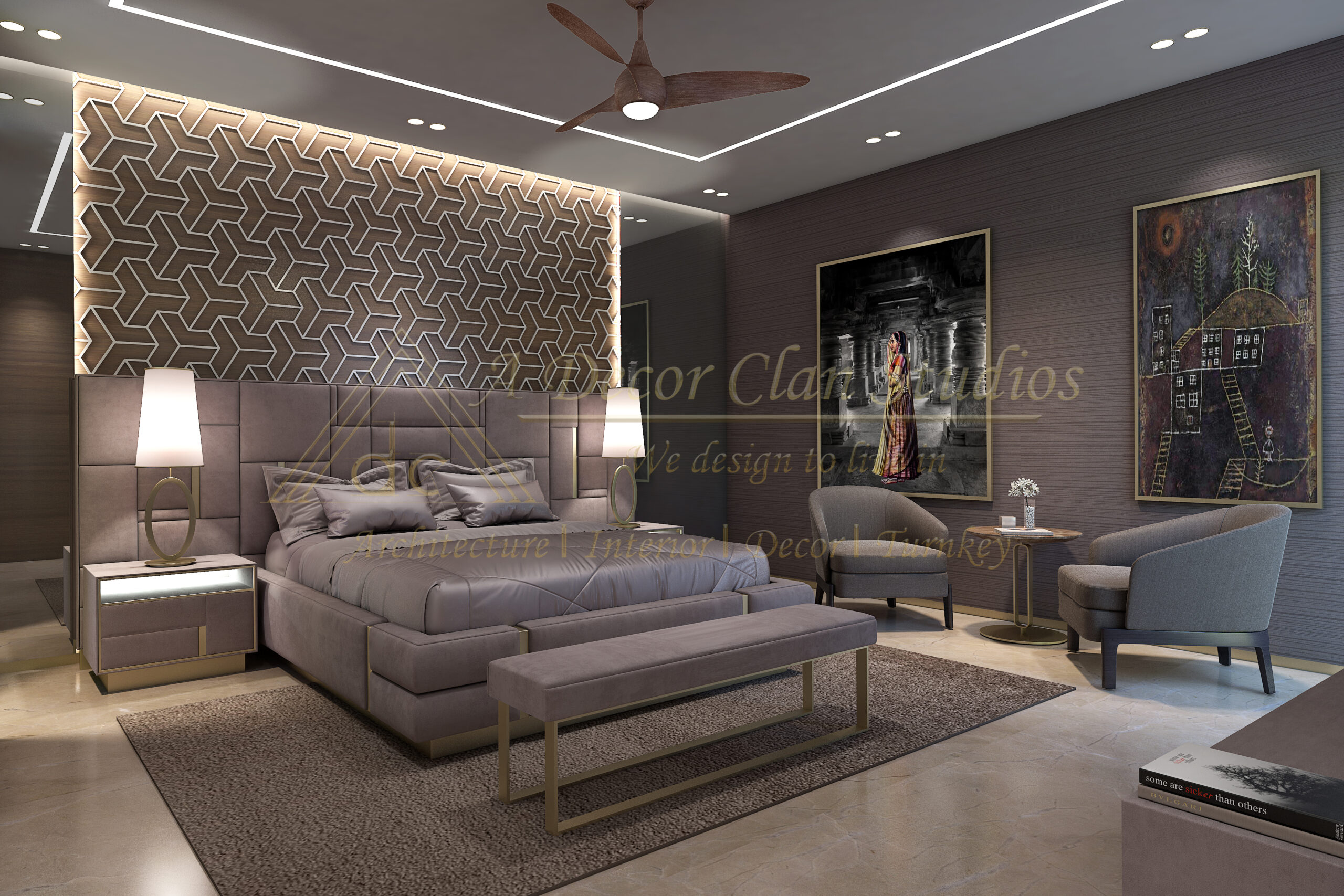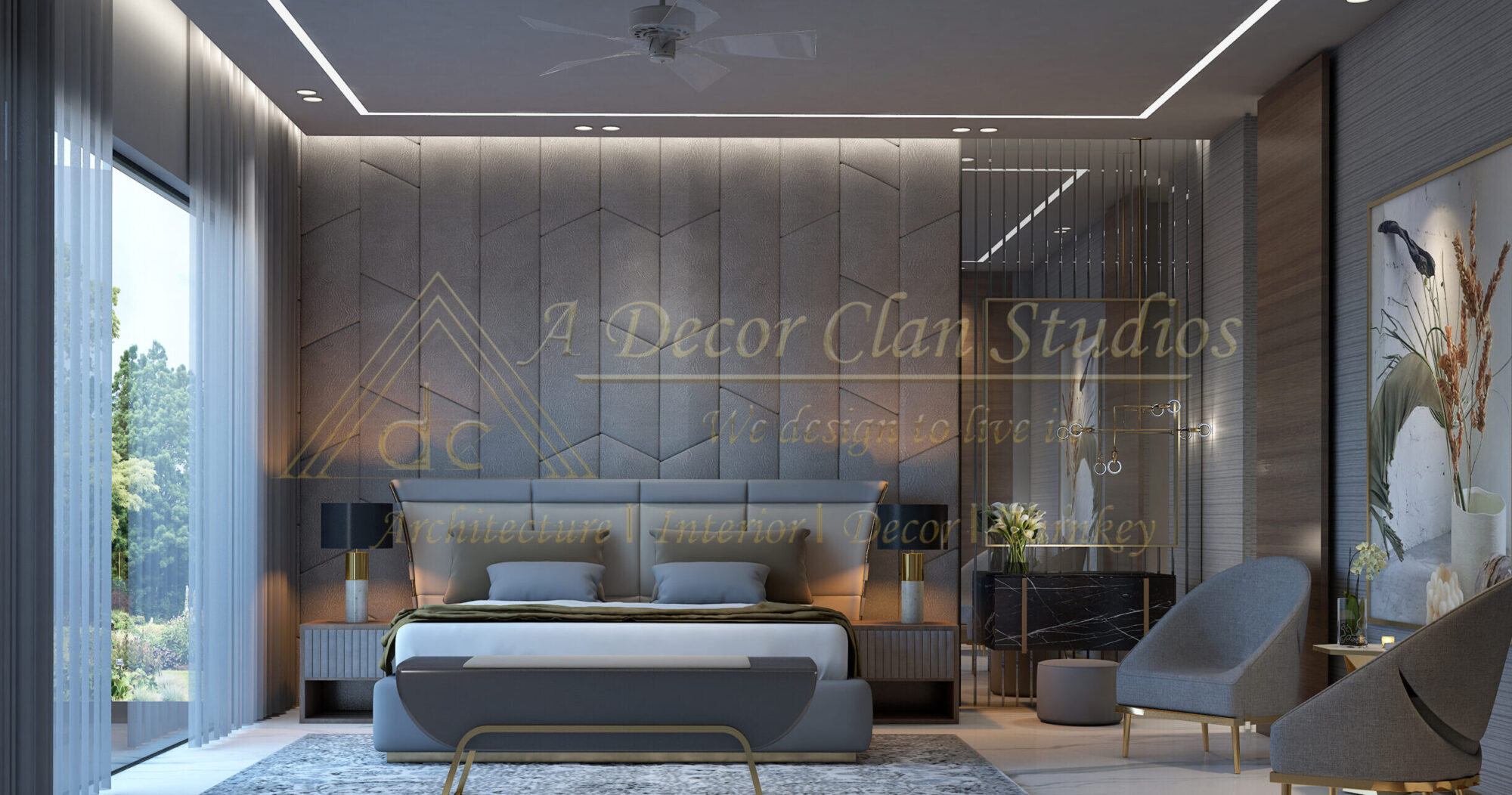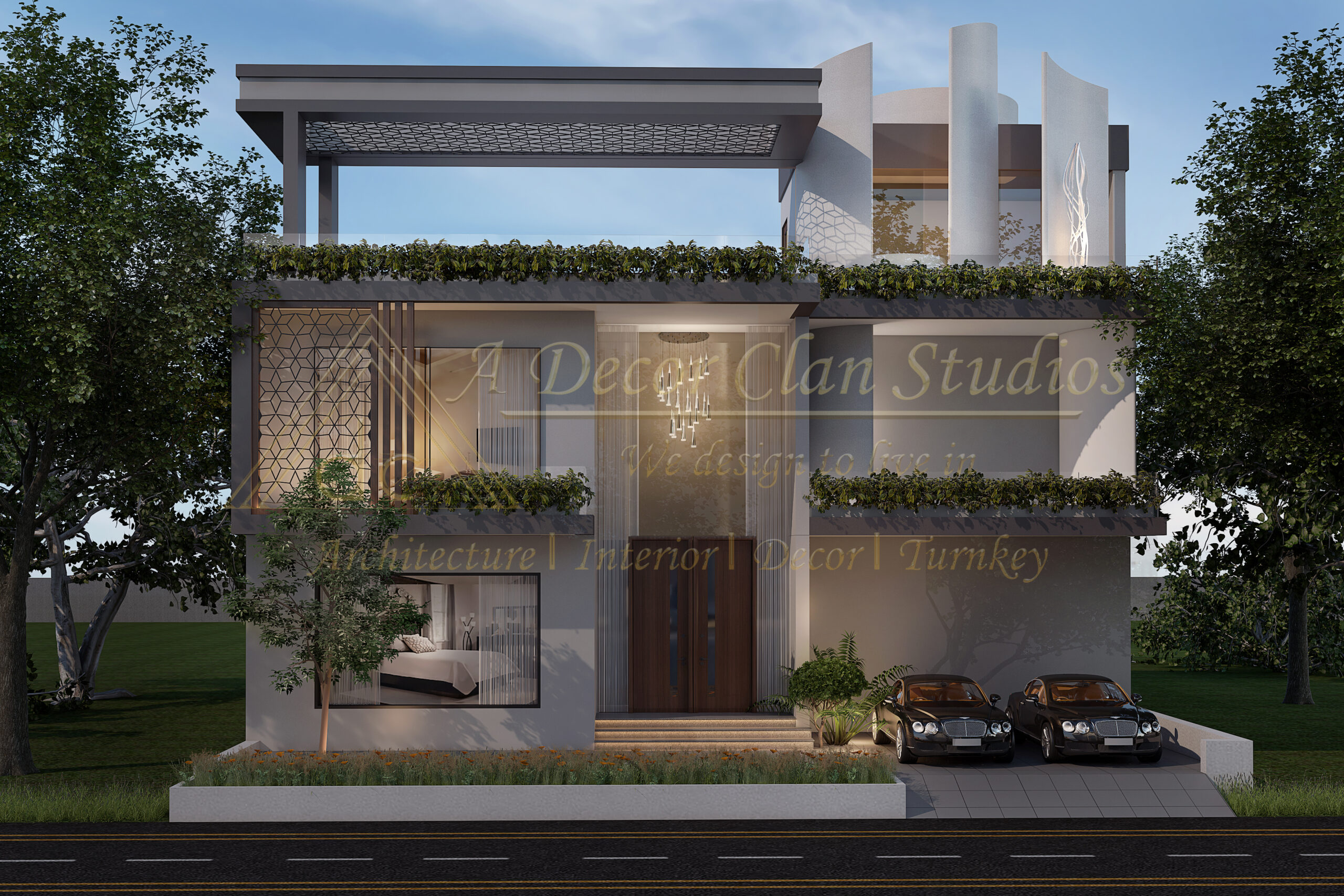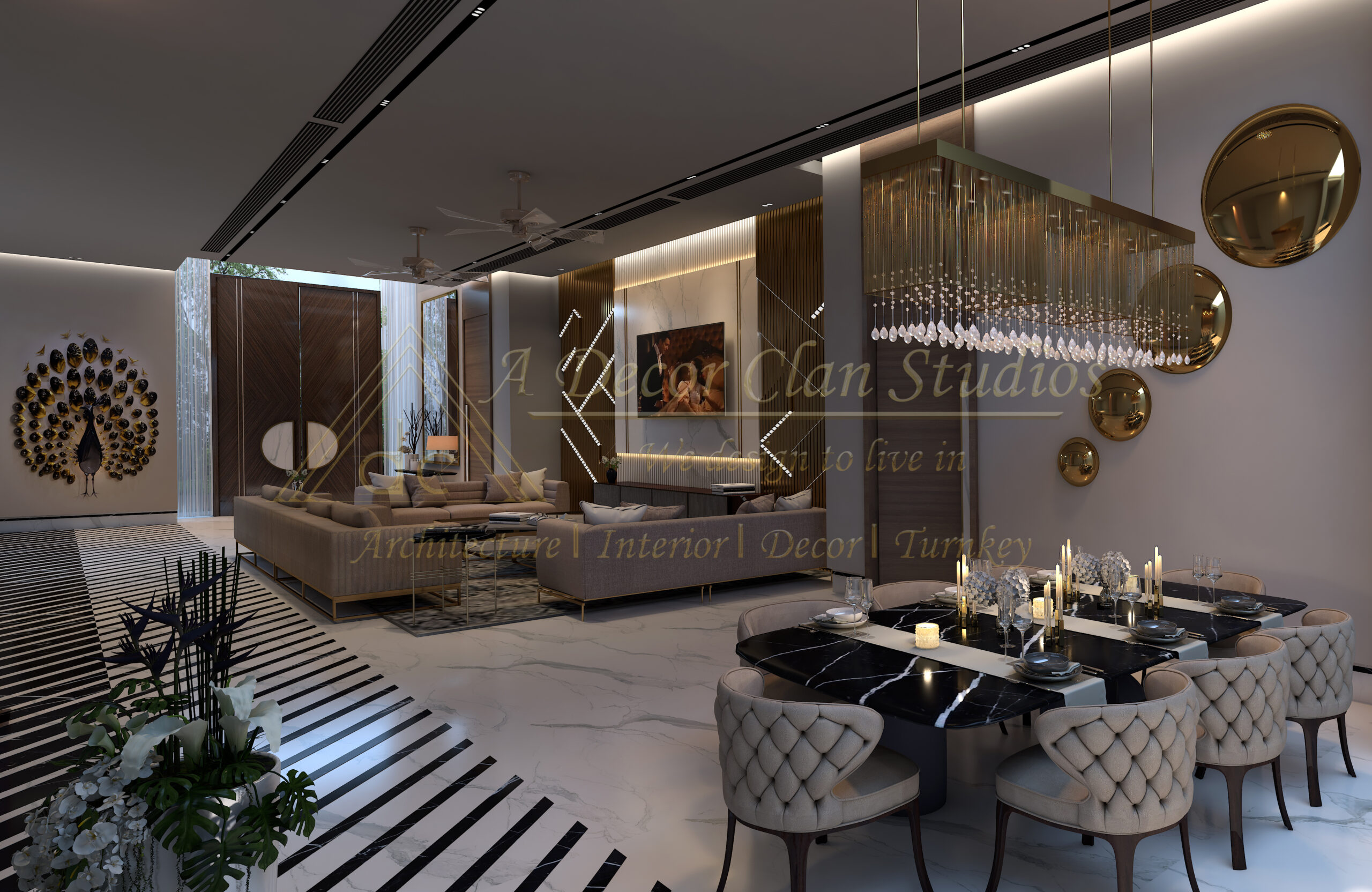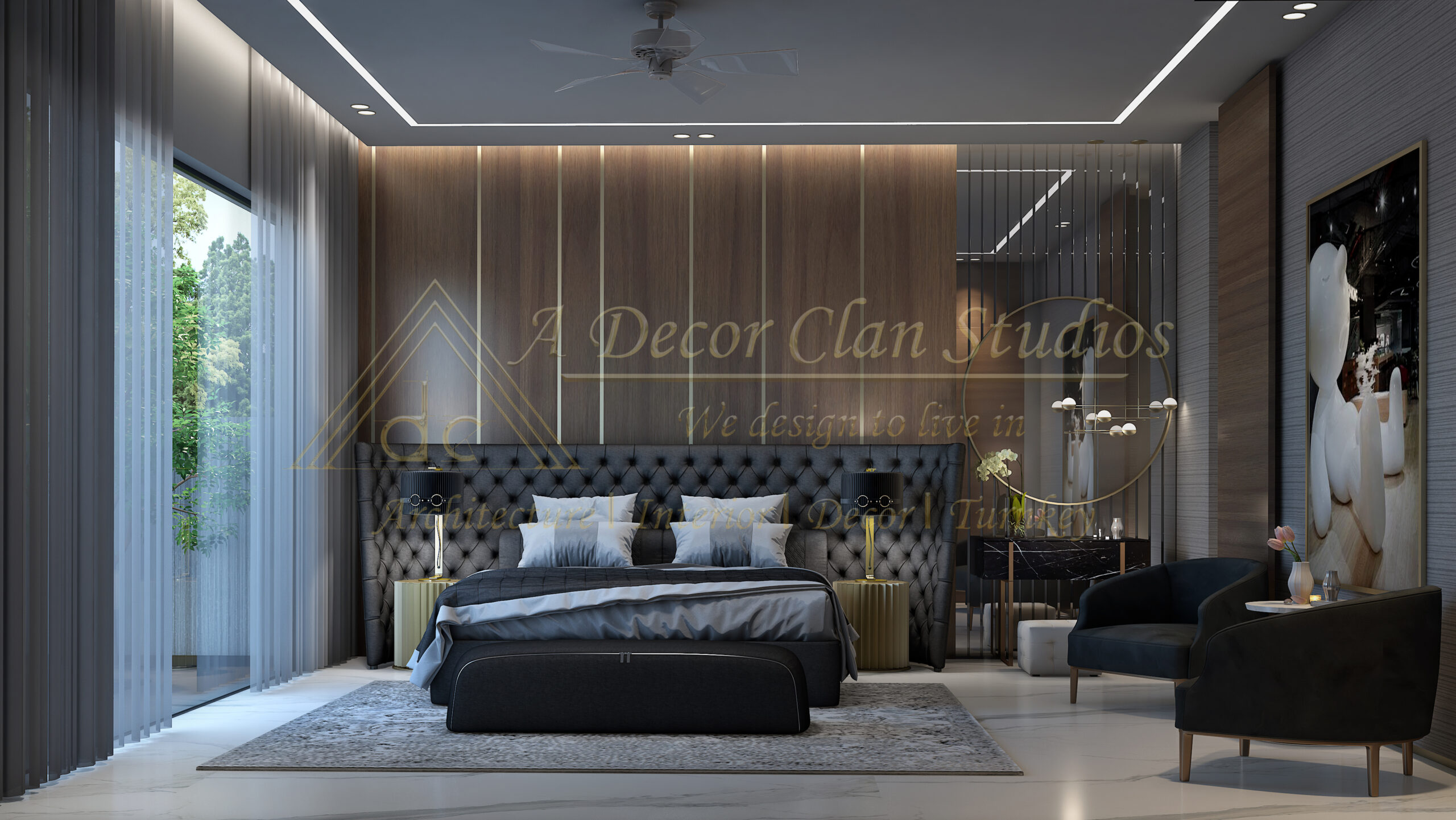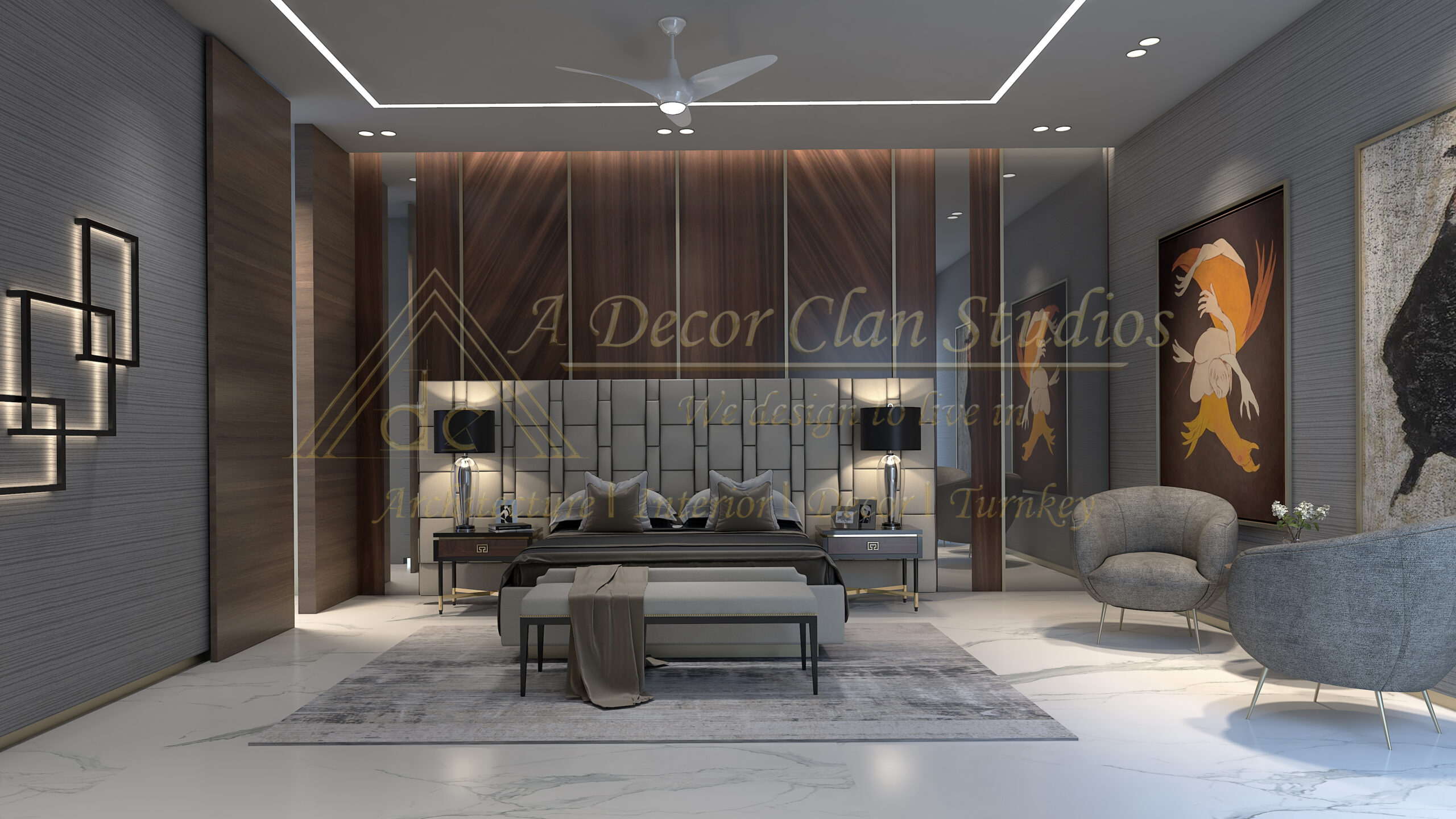 This luxurious and illustrious residence is a classic retreat. Keeping the colour palette sober, the luxe feel is induced by rich materials and textures used in upholstery.
The meticulous selection of lighting, materials and textures render the area to be cozy and warm.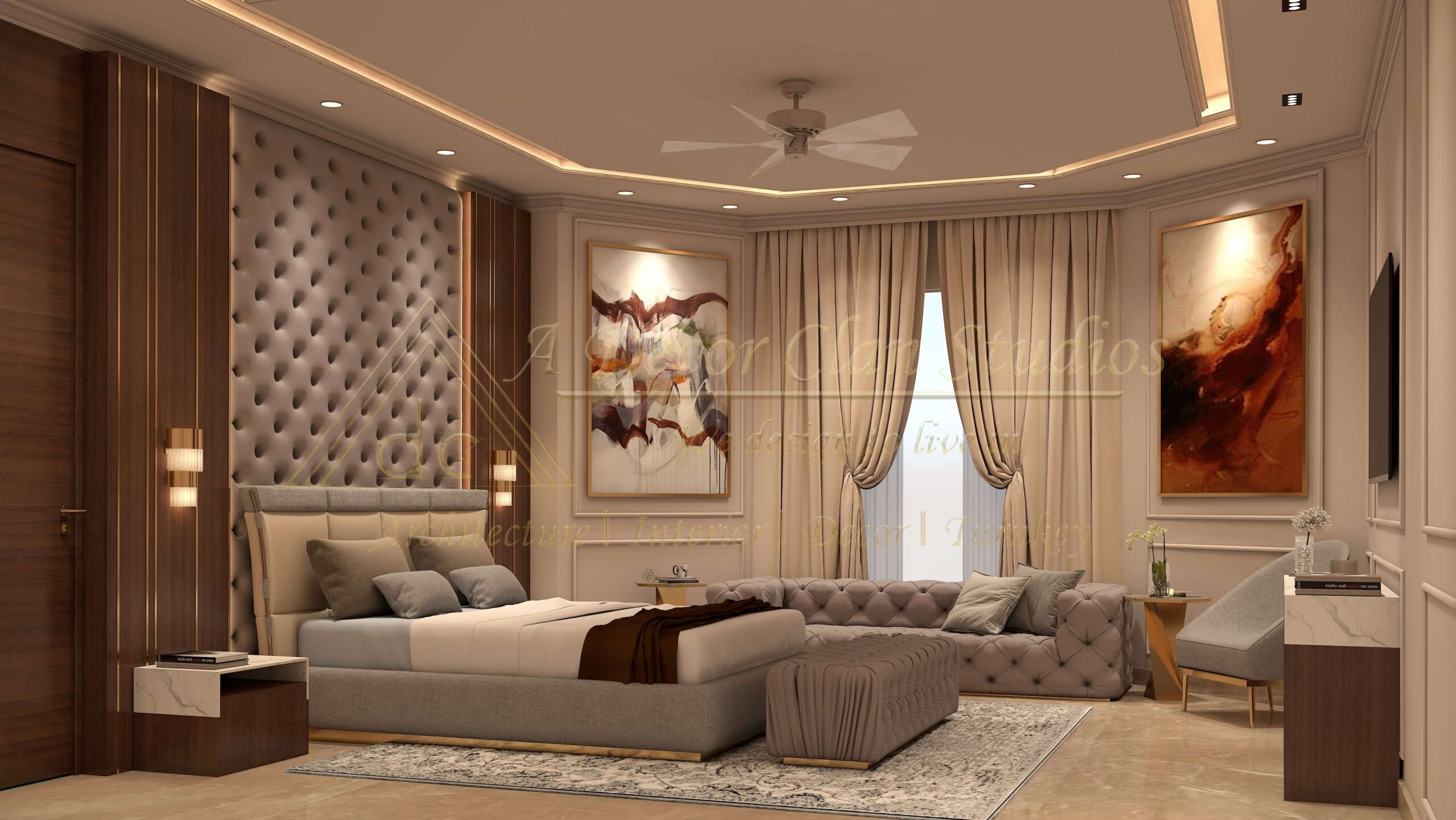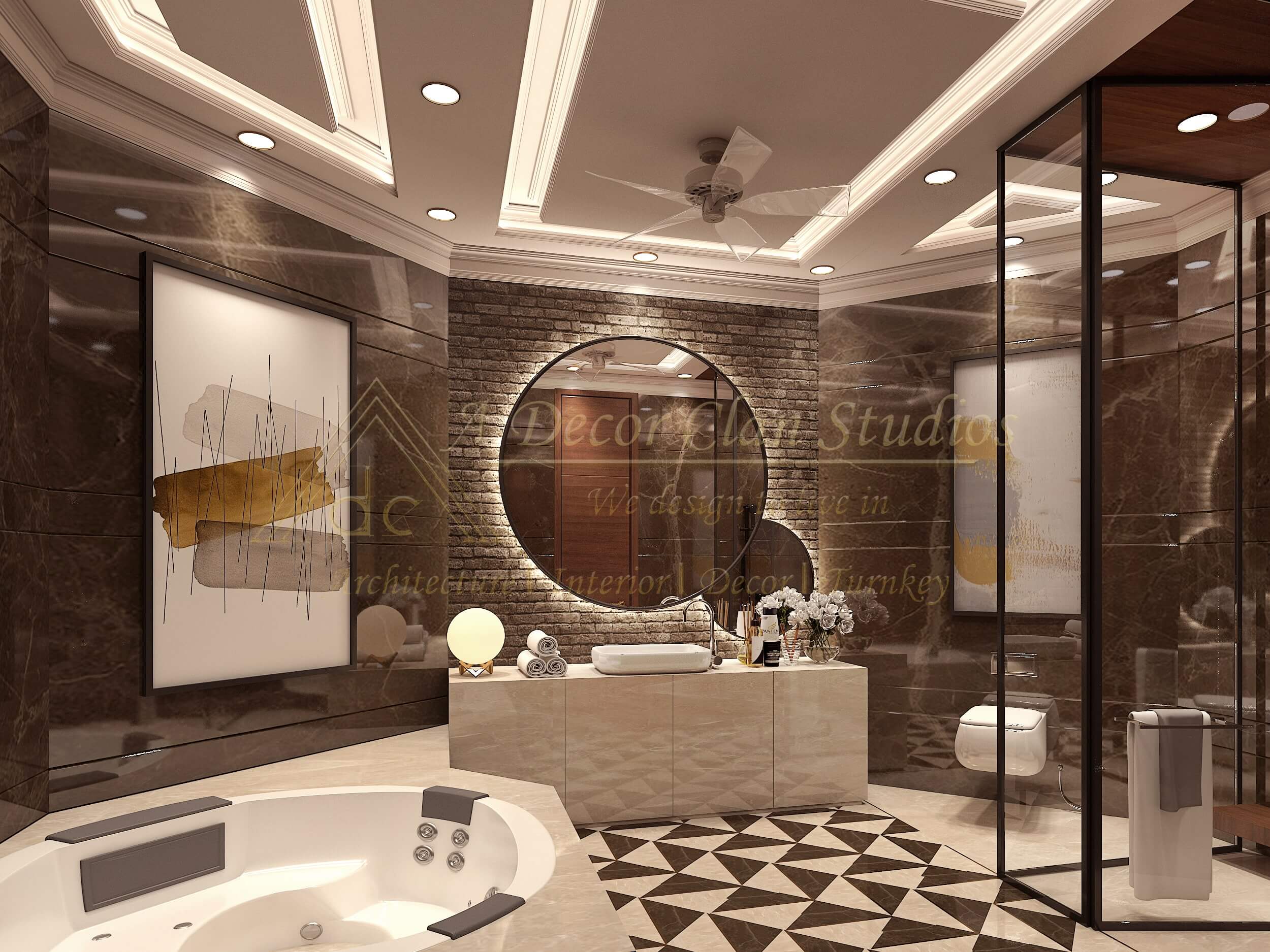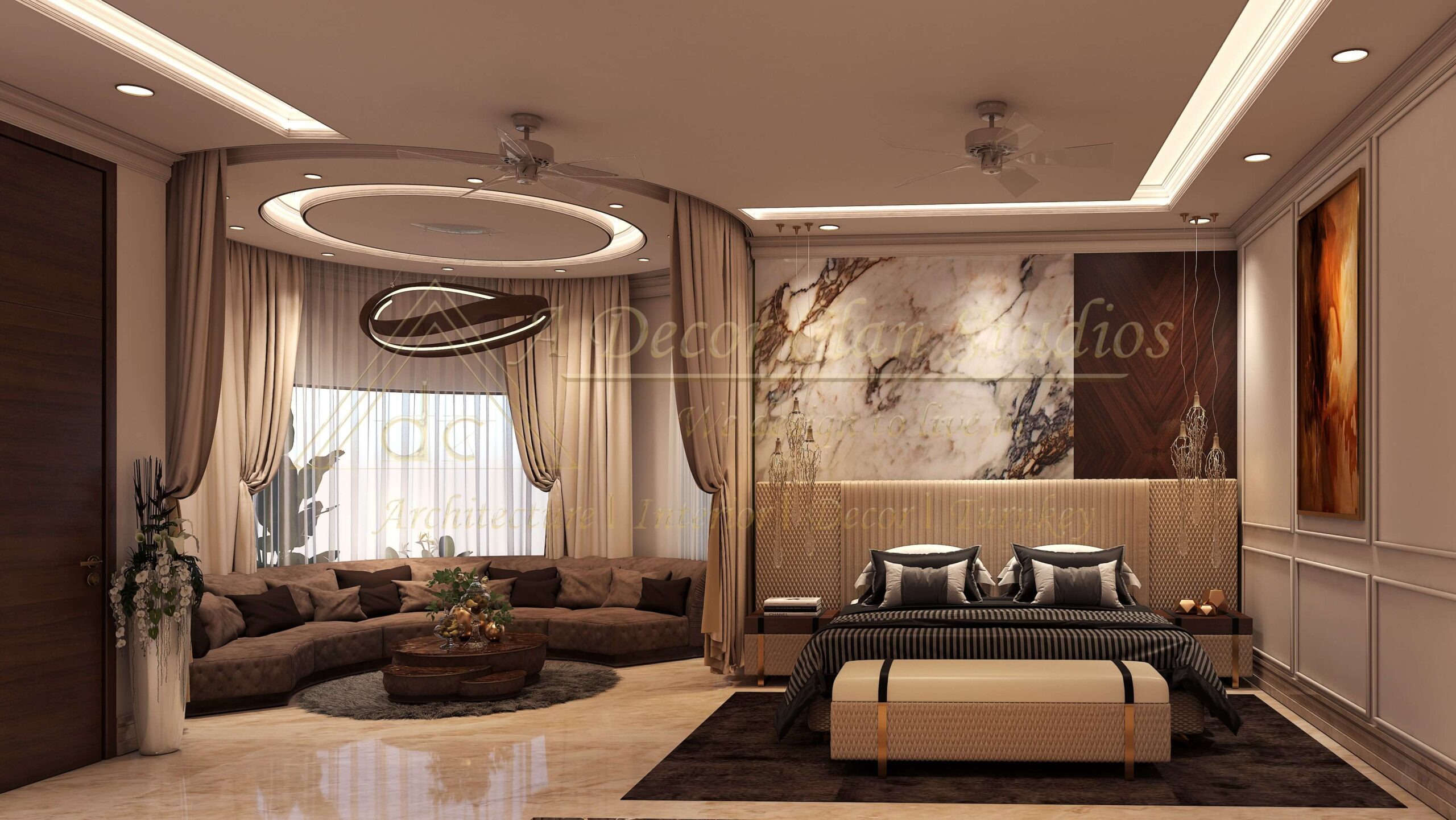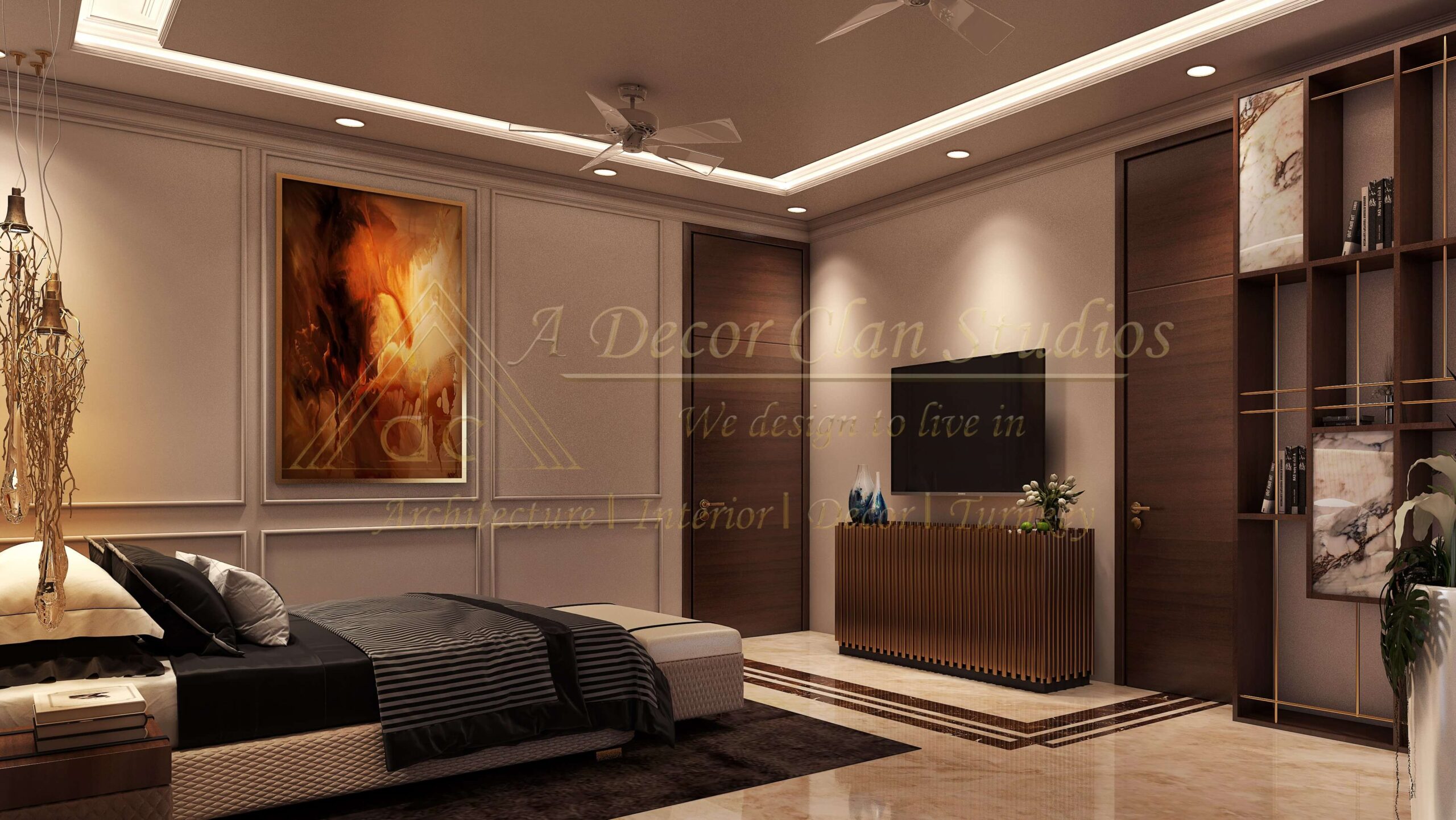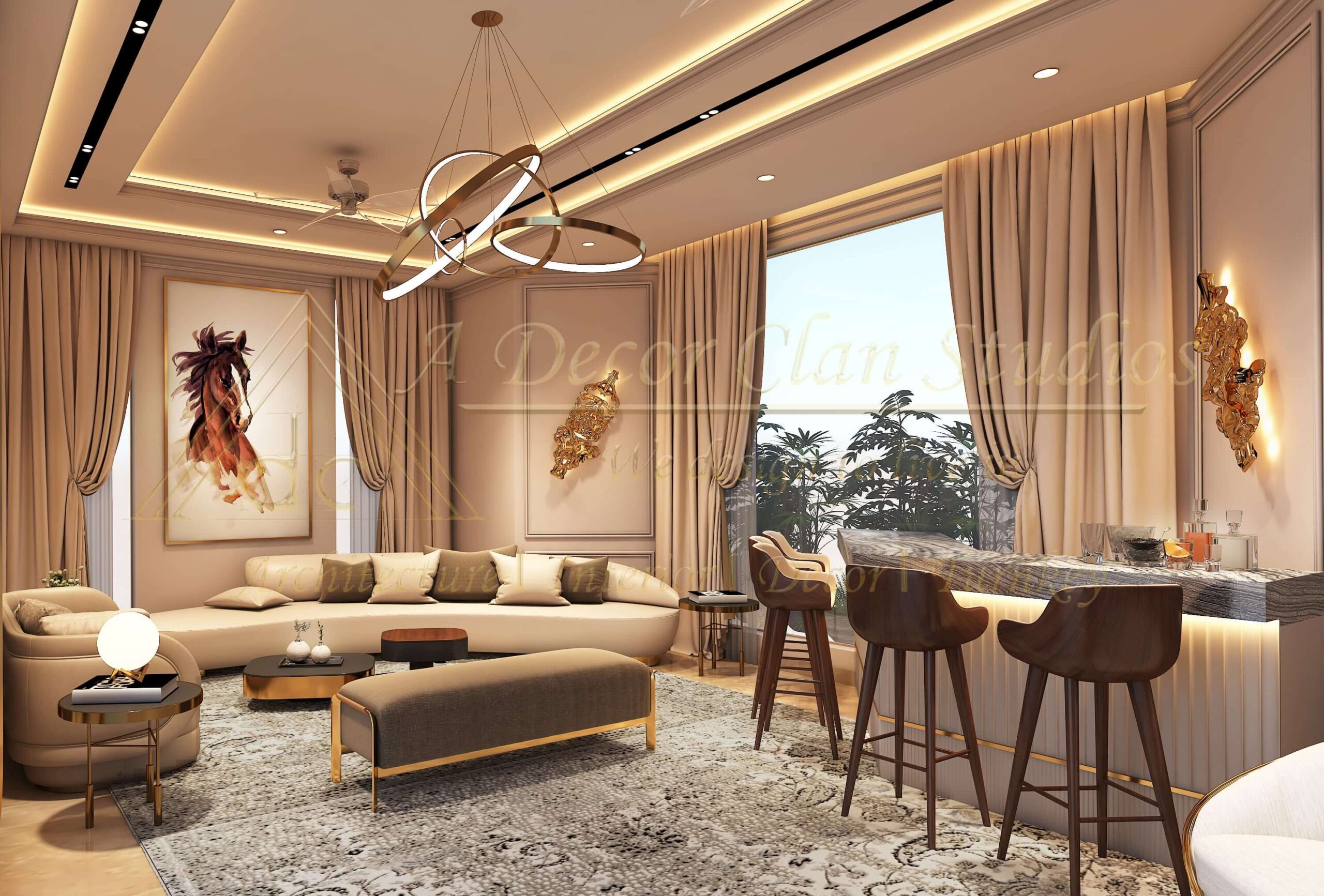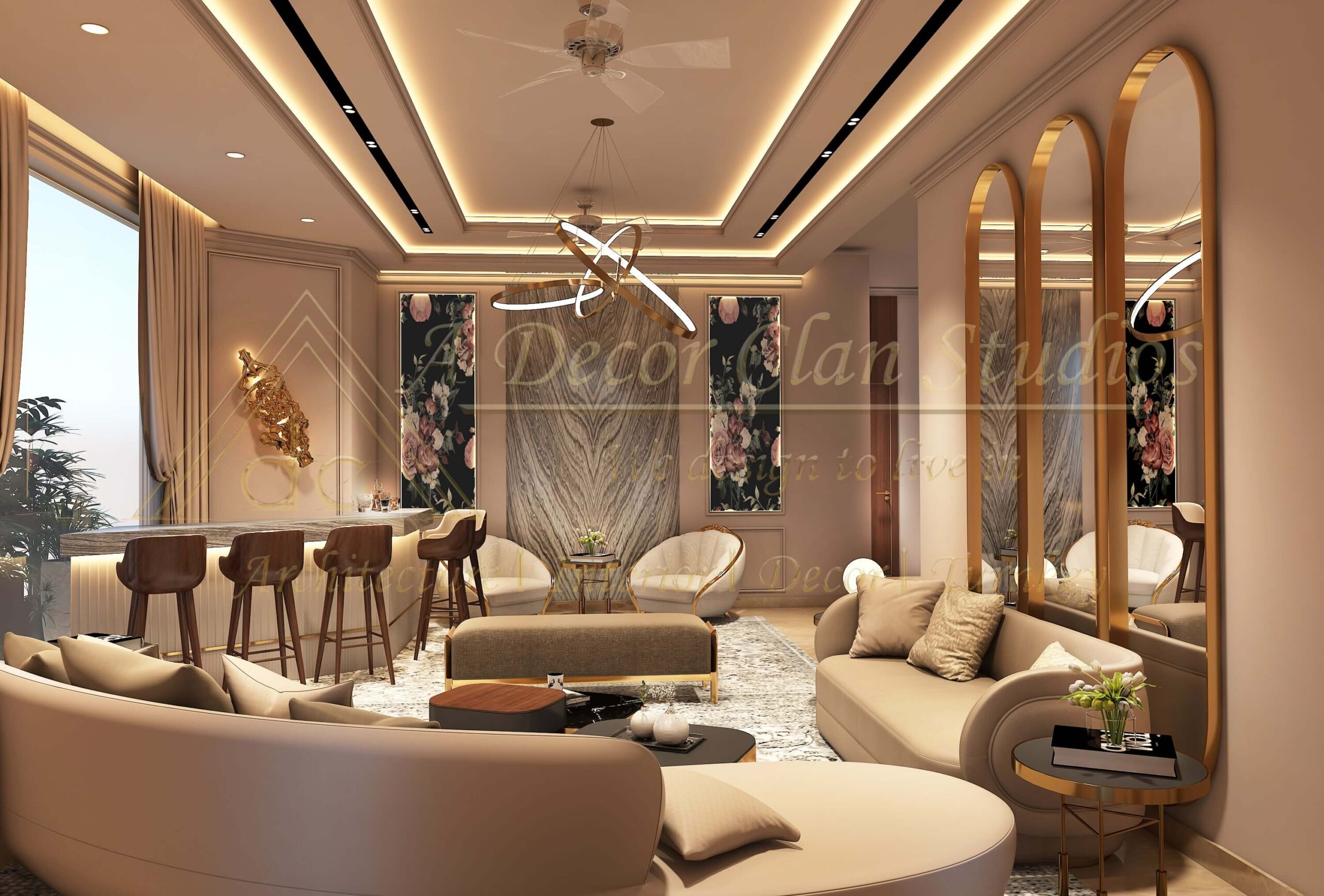 The main thought behind this work was to provide graceful leisure to our clients. This we did by working out combinations in different materials, textures and hues; yet keeping it minimal and contemporary.
We delivered elegant and classic interiors that compliment the exterior of their home. We used statuario stone to amp up their interior spaces and to keep elegance constant throughout the project.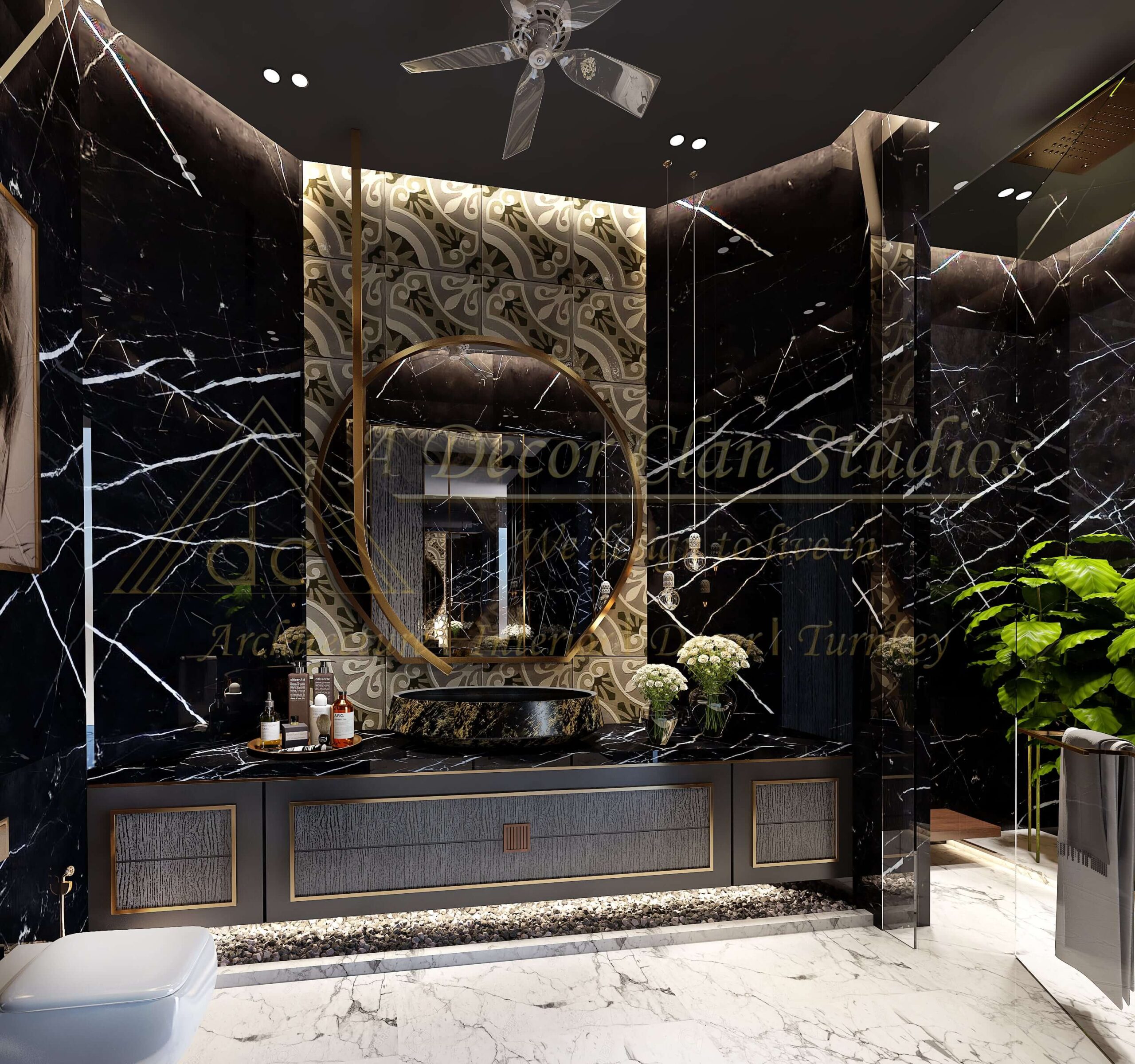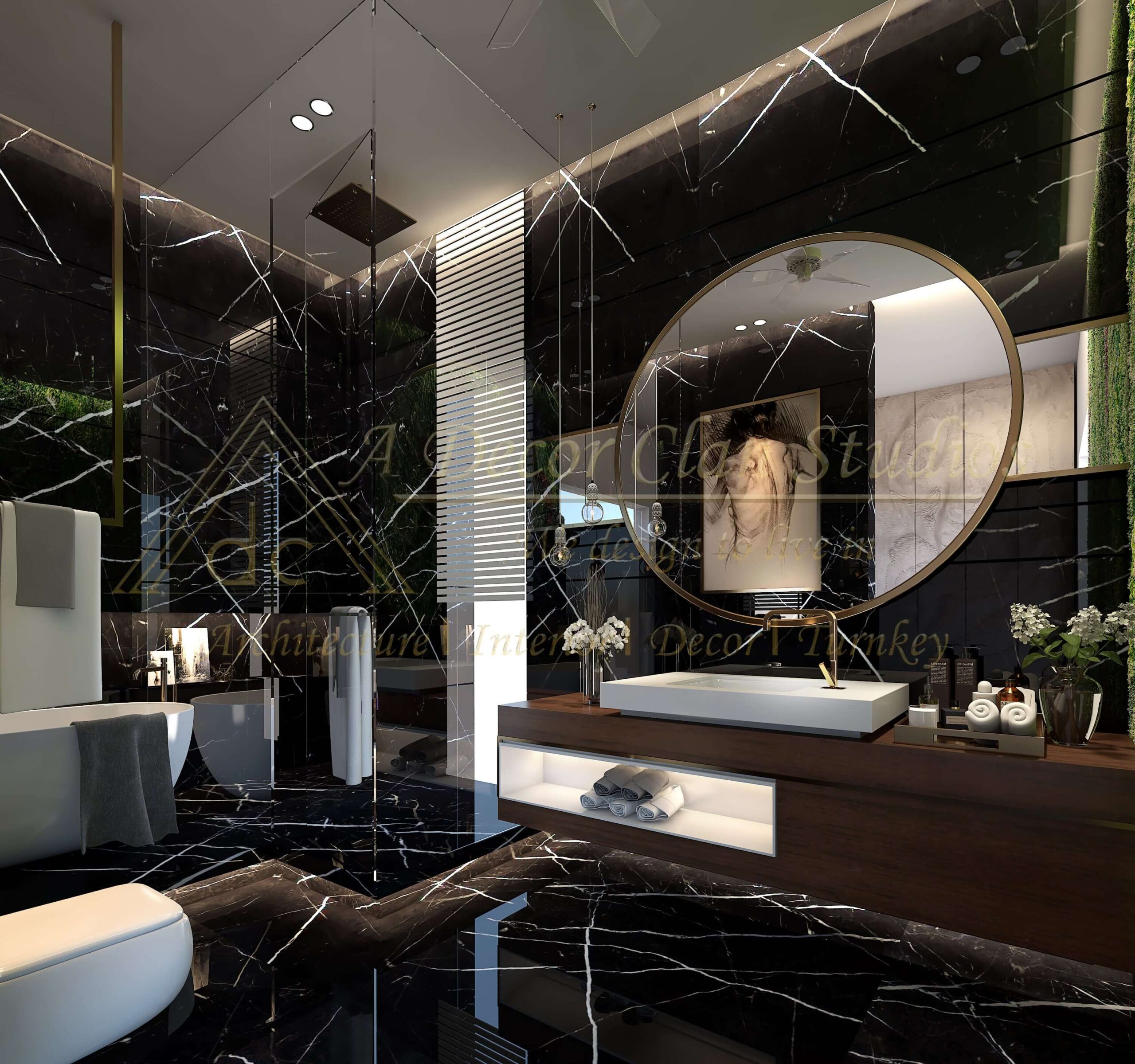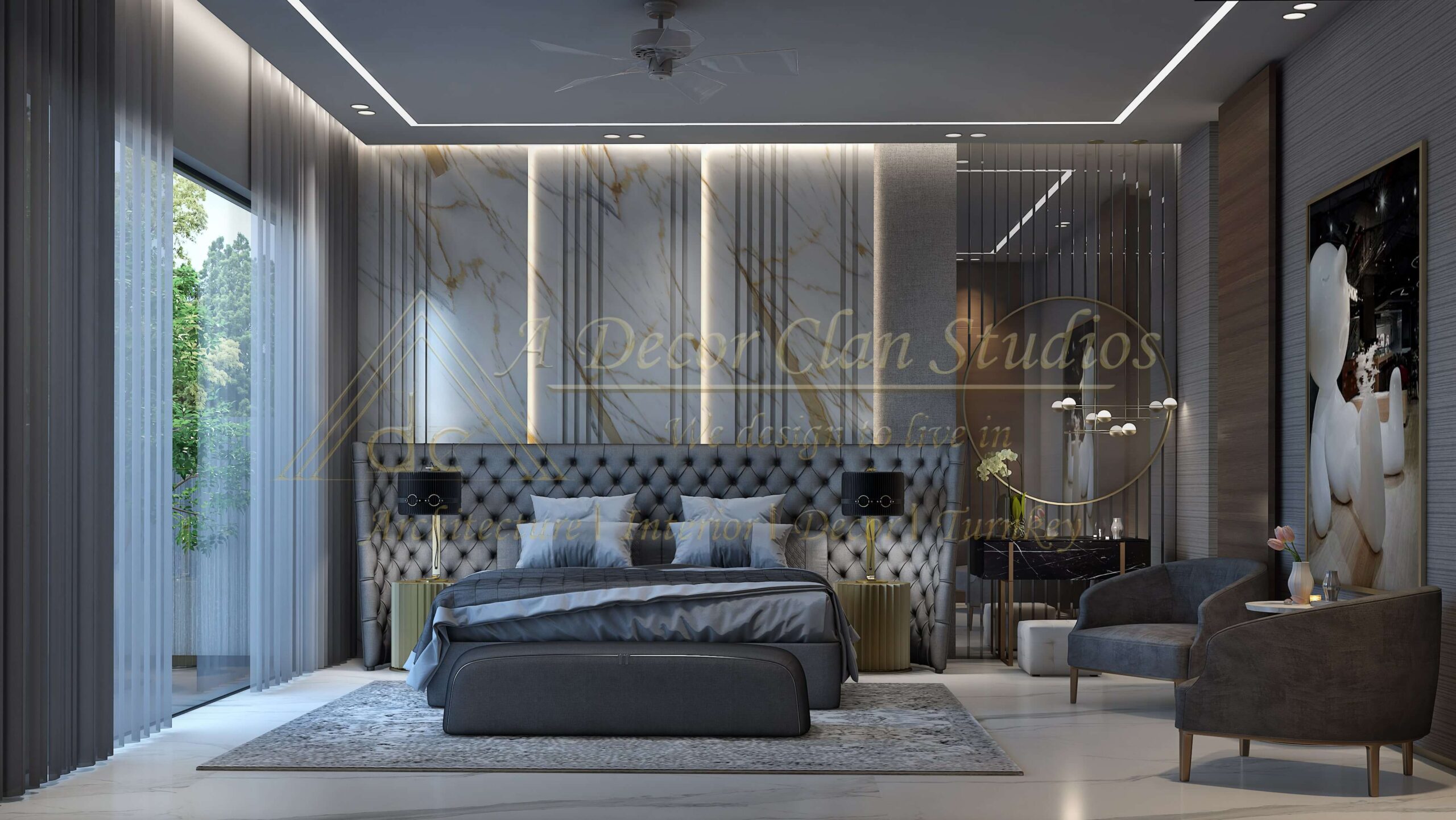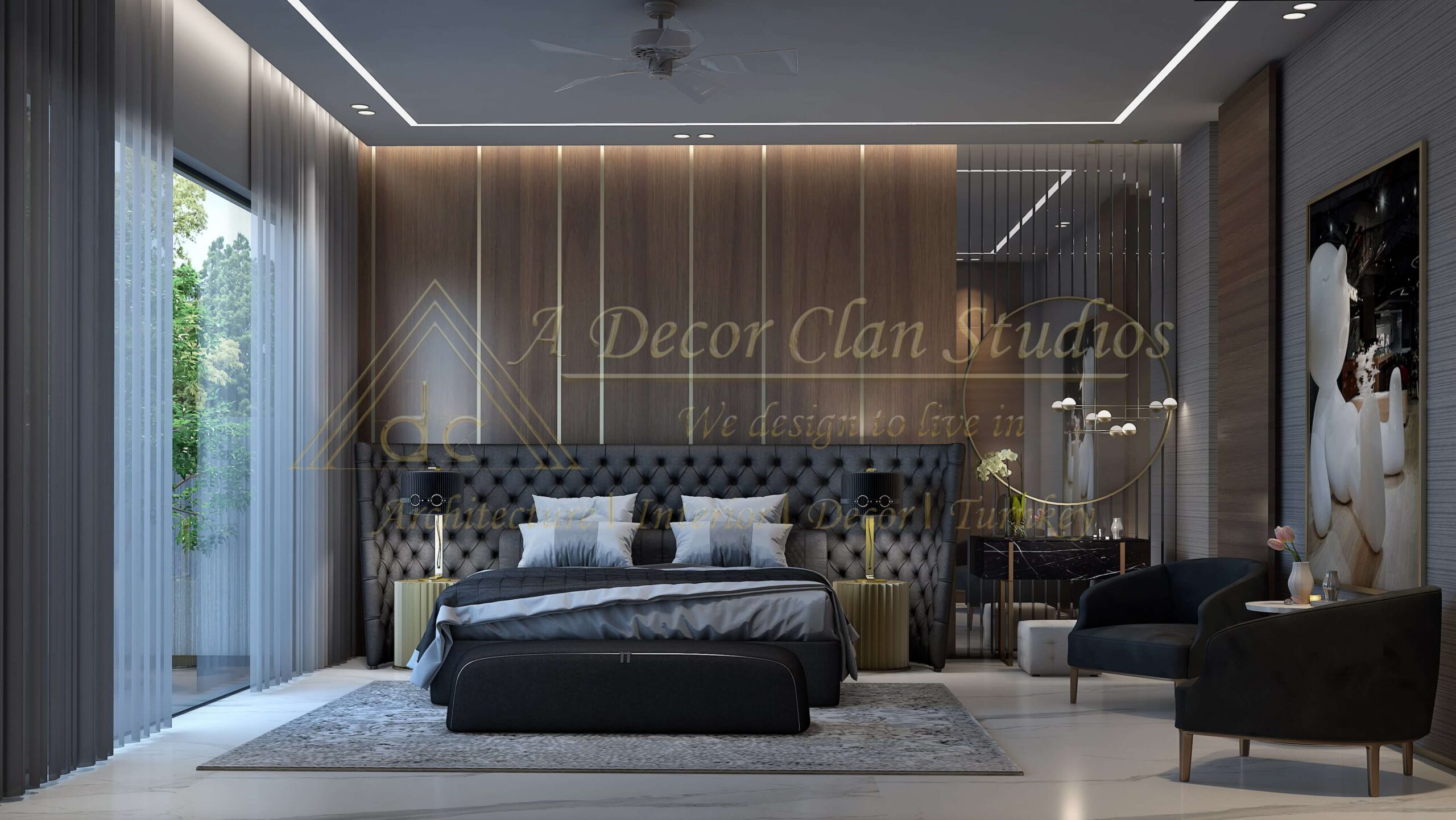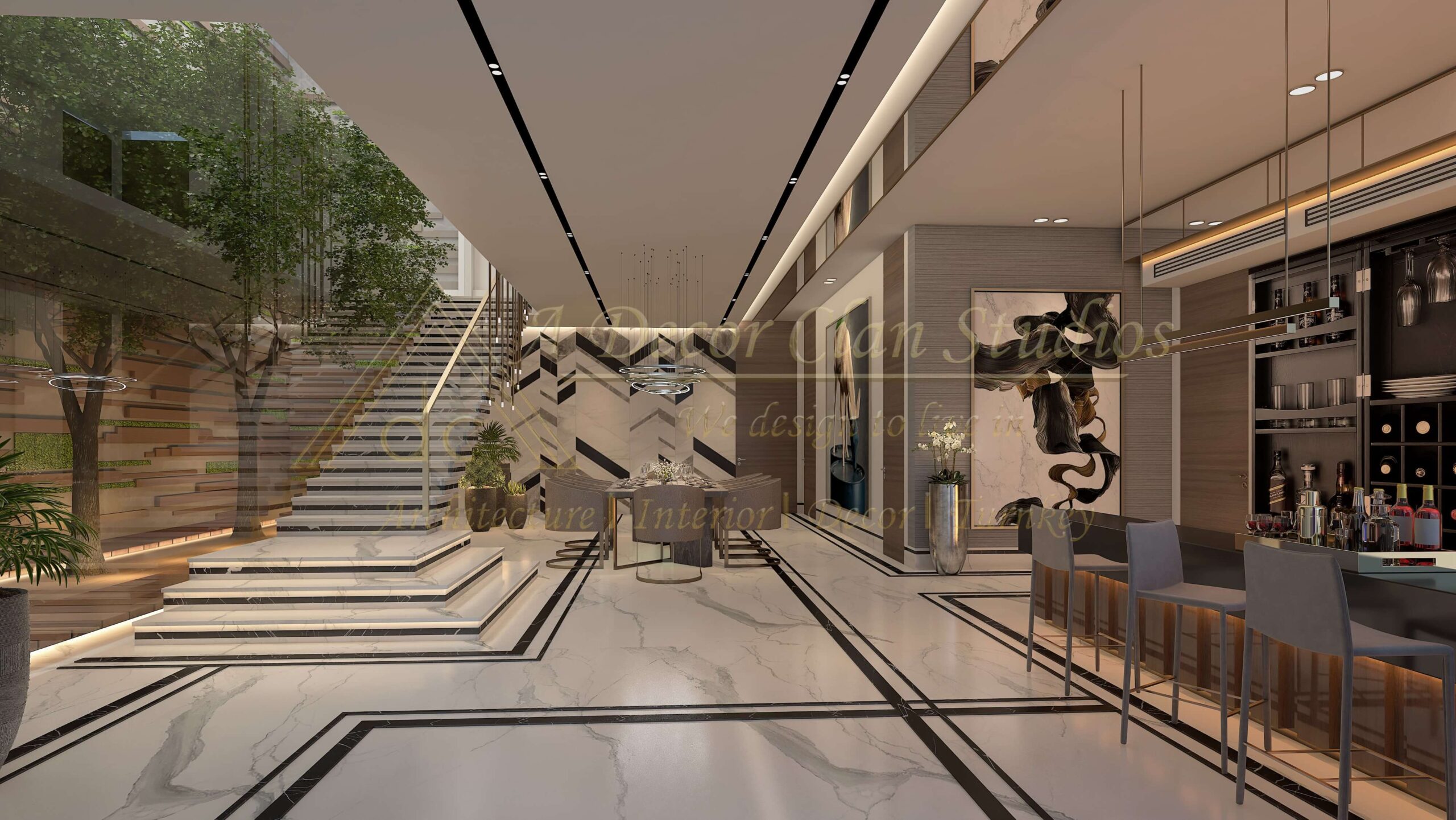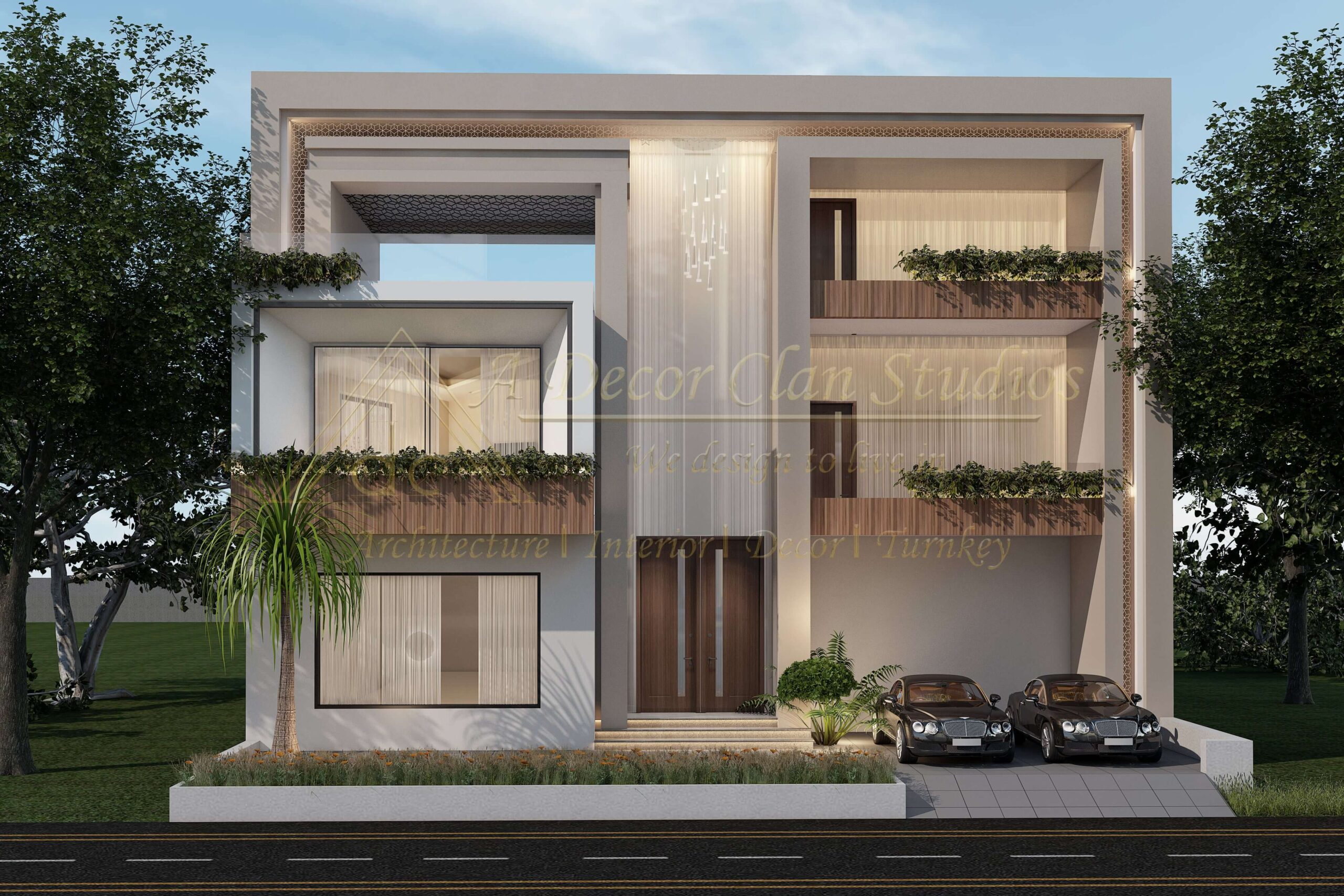 Classique Belle Vue
A French name for this luxurious residence, designed with the blend of French and Indo saracenic architecture. Project was a challenge for us to keep it contemporary with the infusion of classical elements and details.
From niches, curves, arches, mouldings, to water body, every element was crafted with detail and dedication. Color pallet was kept subtle to enhance the elements.
"Truly our dream residence" as our clients like to call it.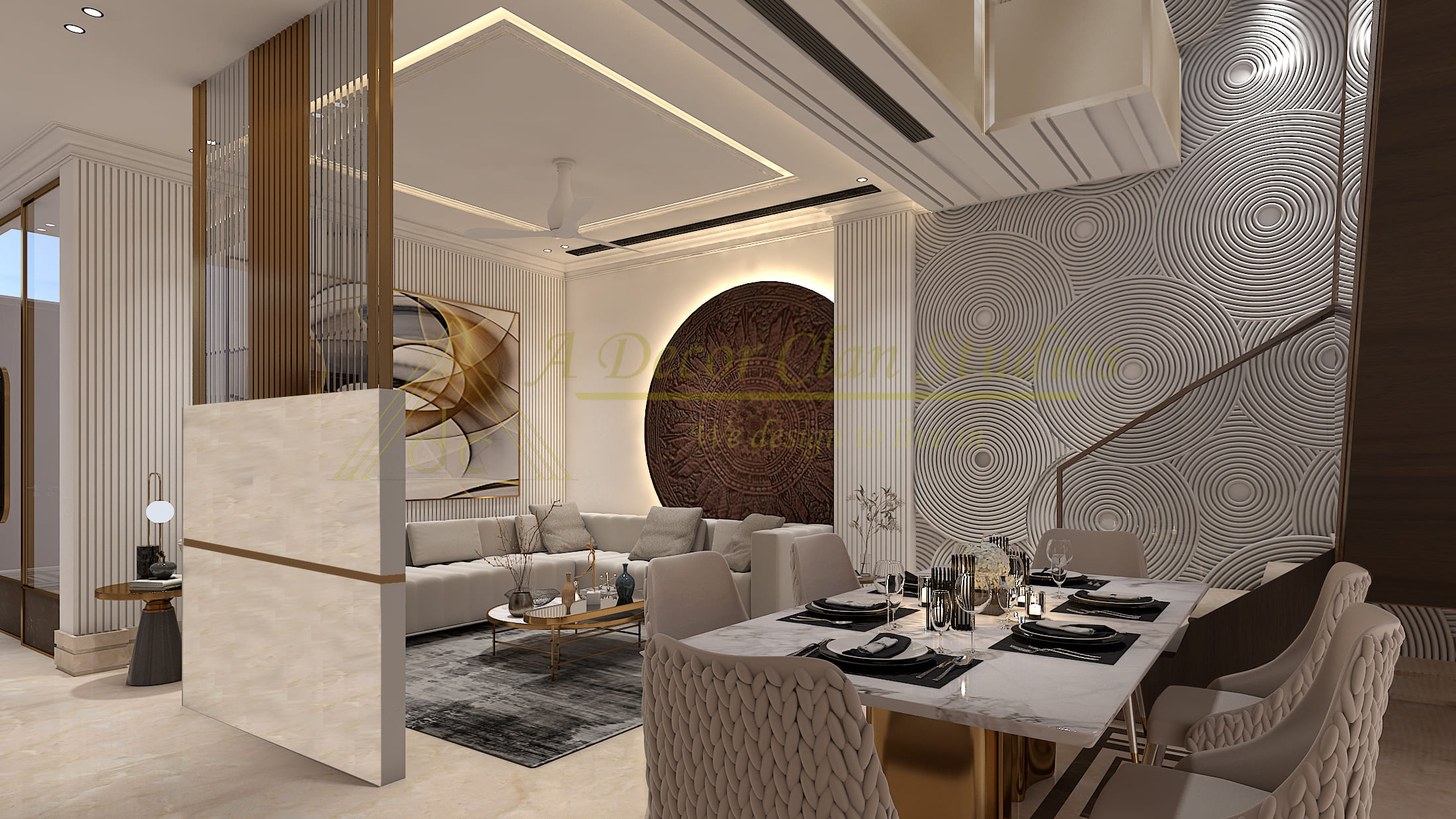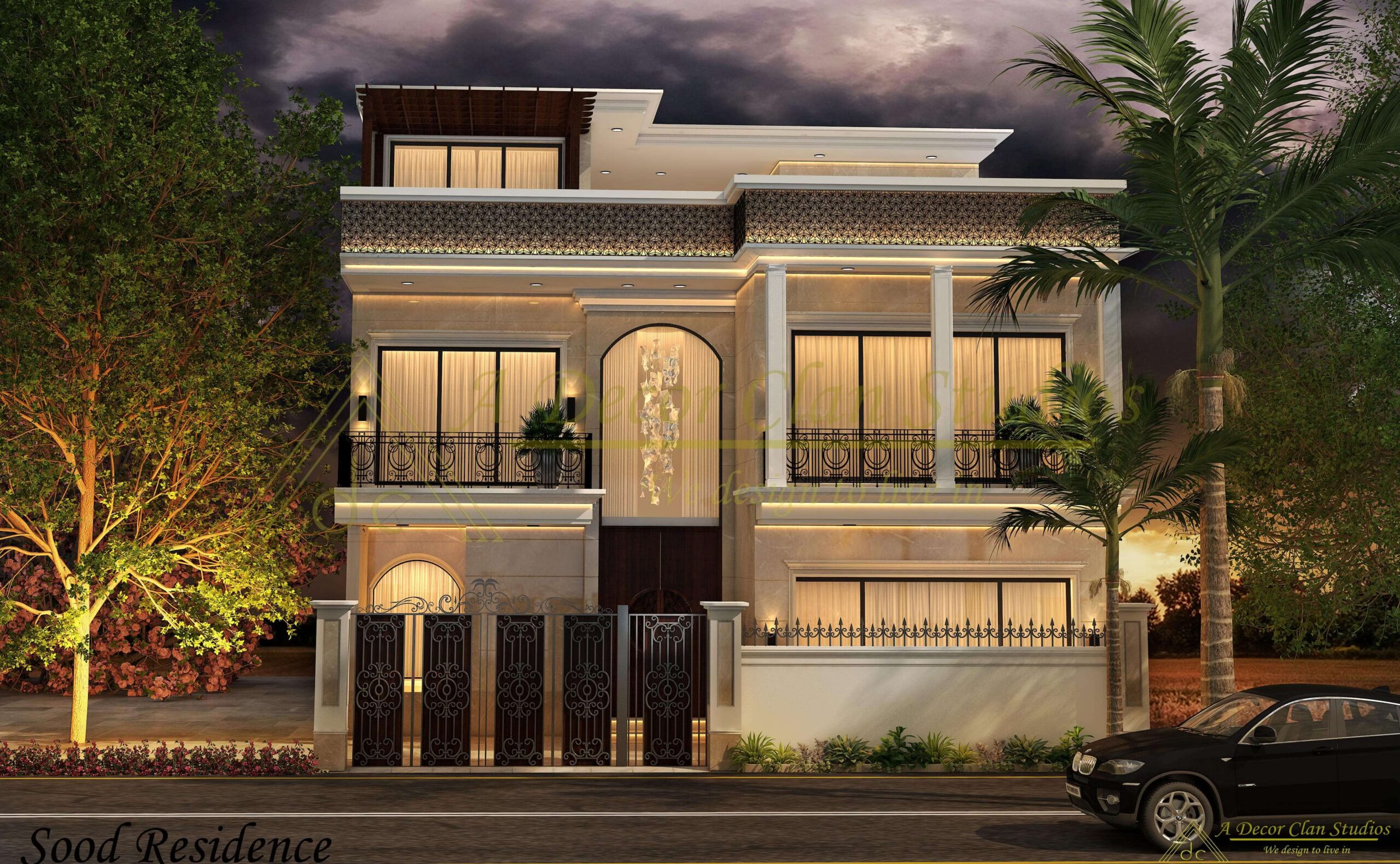 In this project, we sought to bring the nature inside and add a natural render to the interiors.The living room has vertical green wall panels to spruce up the space with plants and suffice the idea of involving nature in design.
Clever use of mirrors in the entrance foyer makes the space more interactive and welcoming. Keeping our client's brief at the core of our design, we incorporated intricate details and worked out classy and stylish interiors.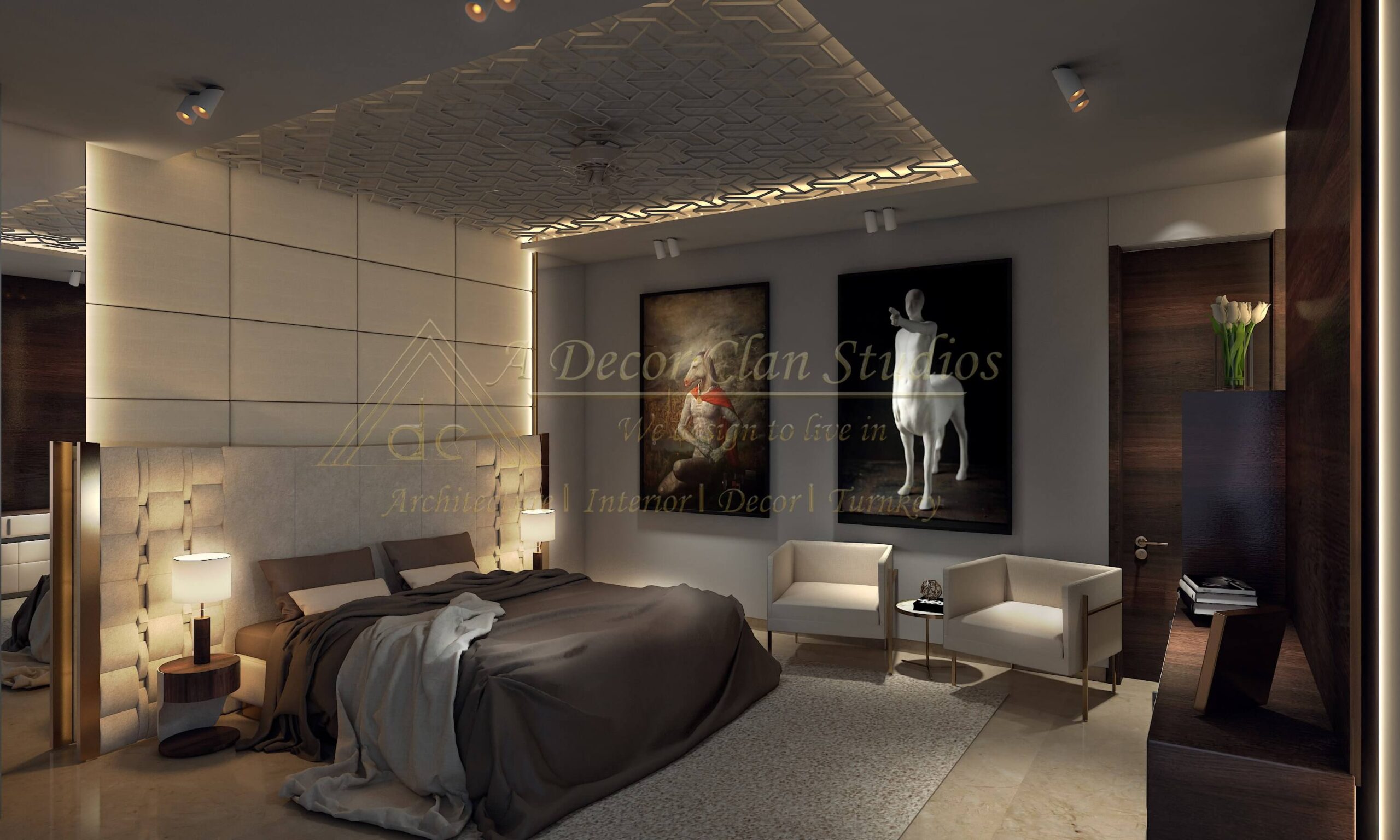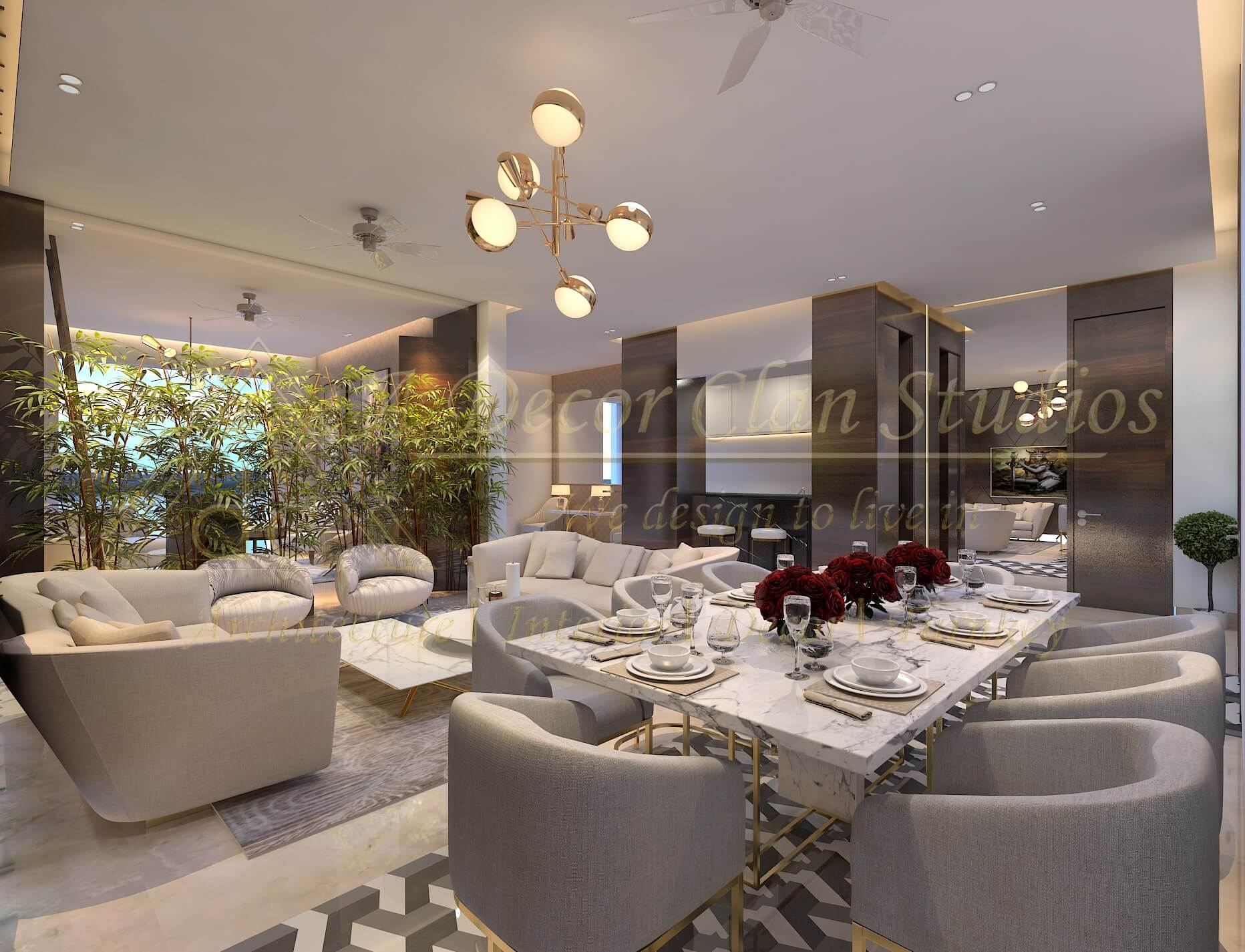 HIGHBROW CHATEAU as we fondly call this project Classical Architecture Style with massive build and heights. A vibrant project where we played with volumes and special planning.
We wanted to give a classical castle feel with contemporary style. Landscaping played an important part in its planning with water body being the central highlight of the project.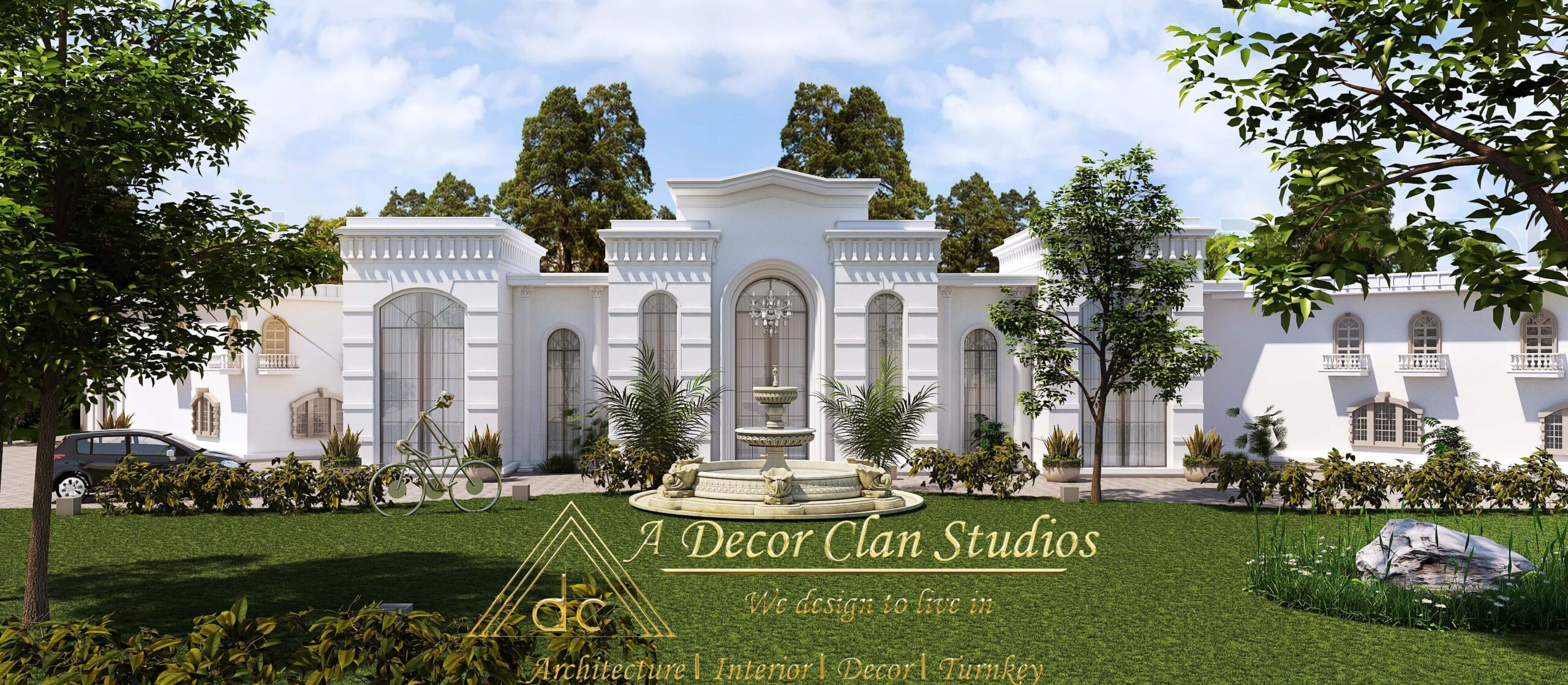 Gujral Residence is not just a residence for us, it was an emotion for our entire studio. Brief given to retain the baba ji room and design the whole space around it. A journey where we explored the righteousness of design with inculcation of Punjab architecture history. The elements of Sikh architecture.
We at A DECOR CLAN STUDIOS can help you get started on your home design project. Whether it's a home renovation or adding a room to your existing house, we have a solution for you. We can also help you determine if you need a different type of home than what you currently own. Our services include everything from kitchen renovations to home additions like stylish dressing table designs, false ceiling designs, wooden sofa set designs to building a custom home.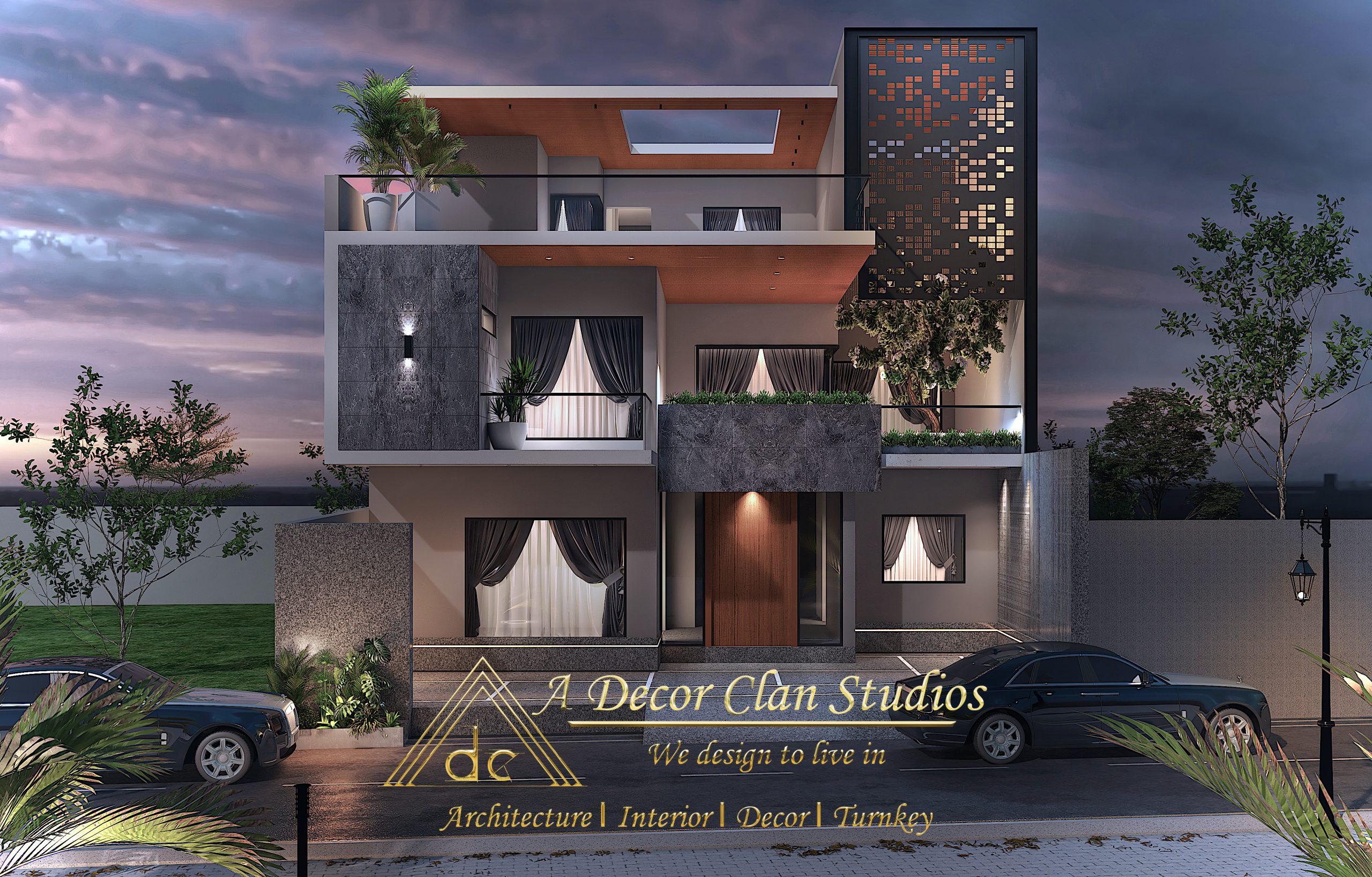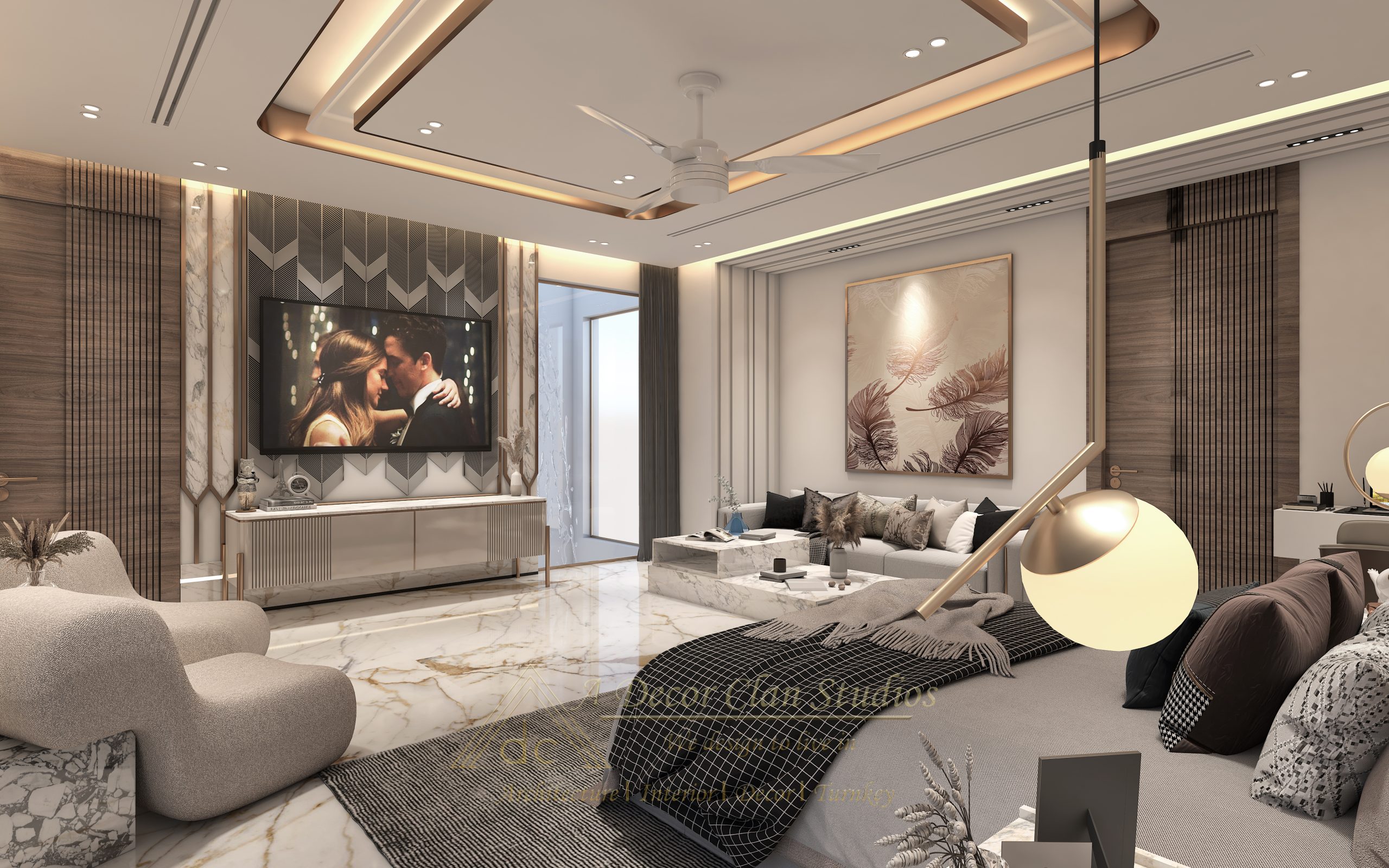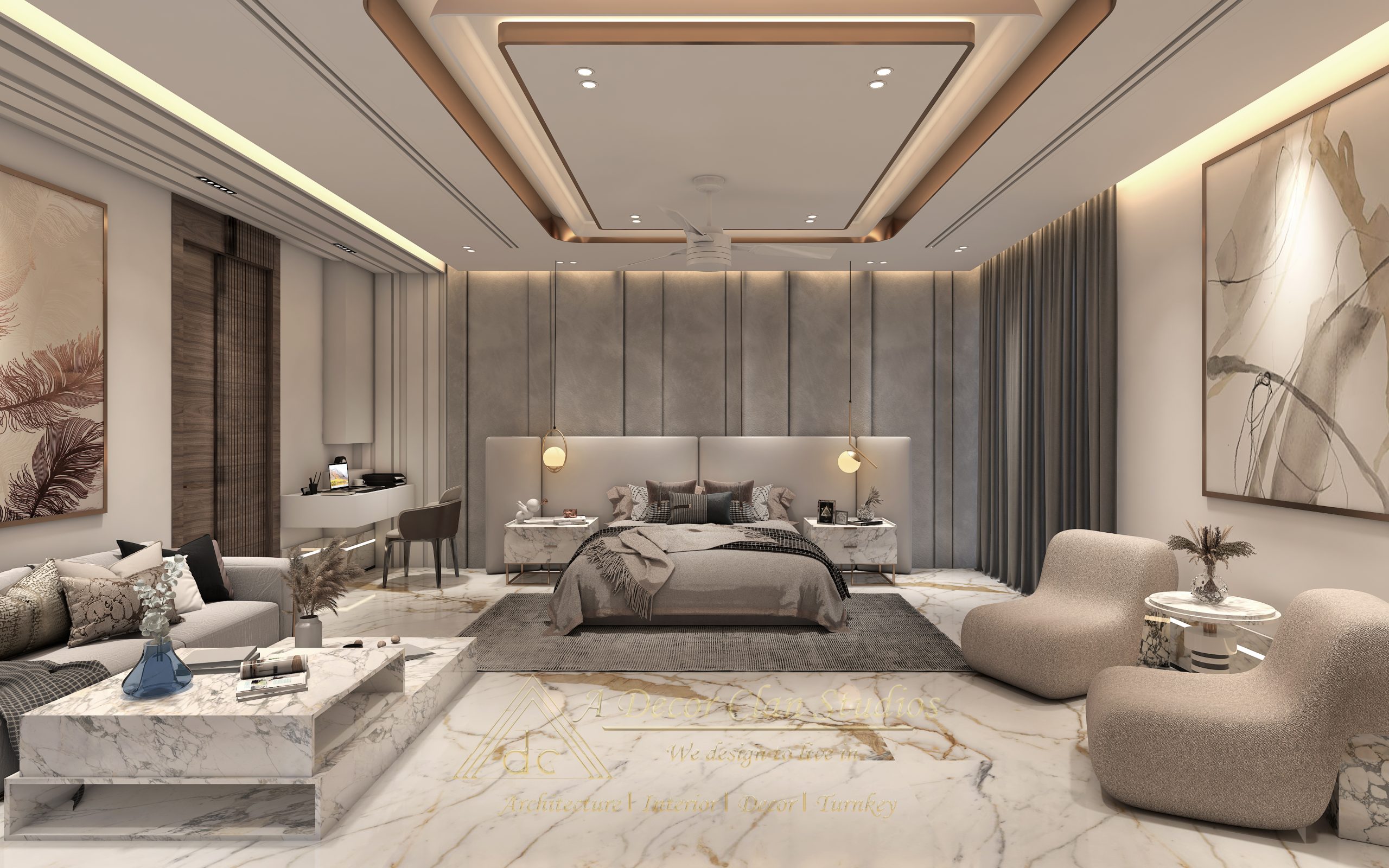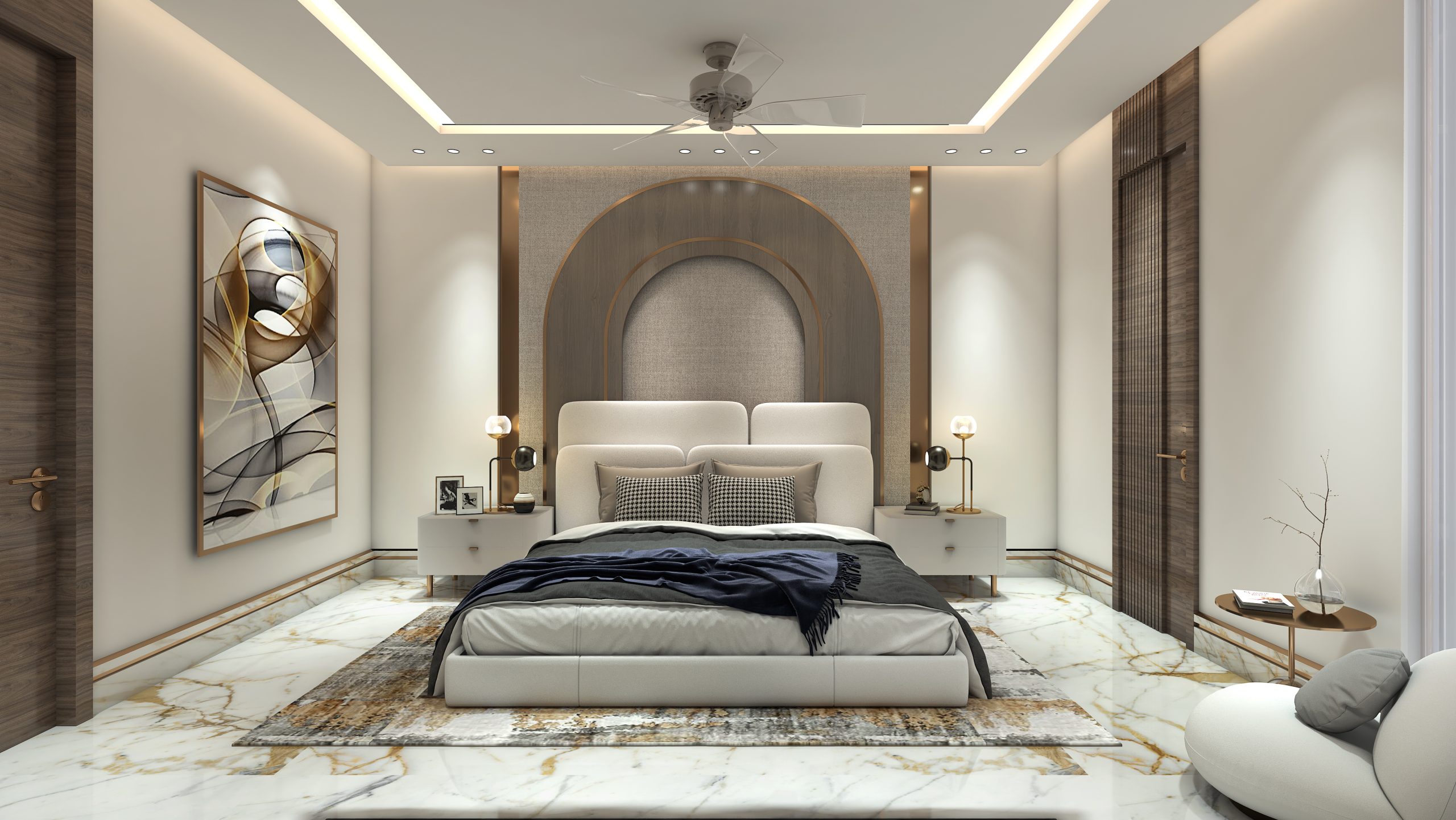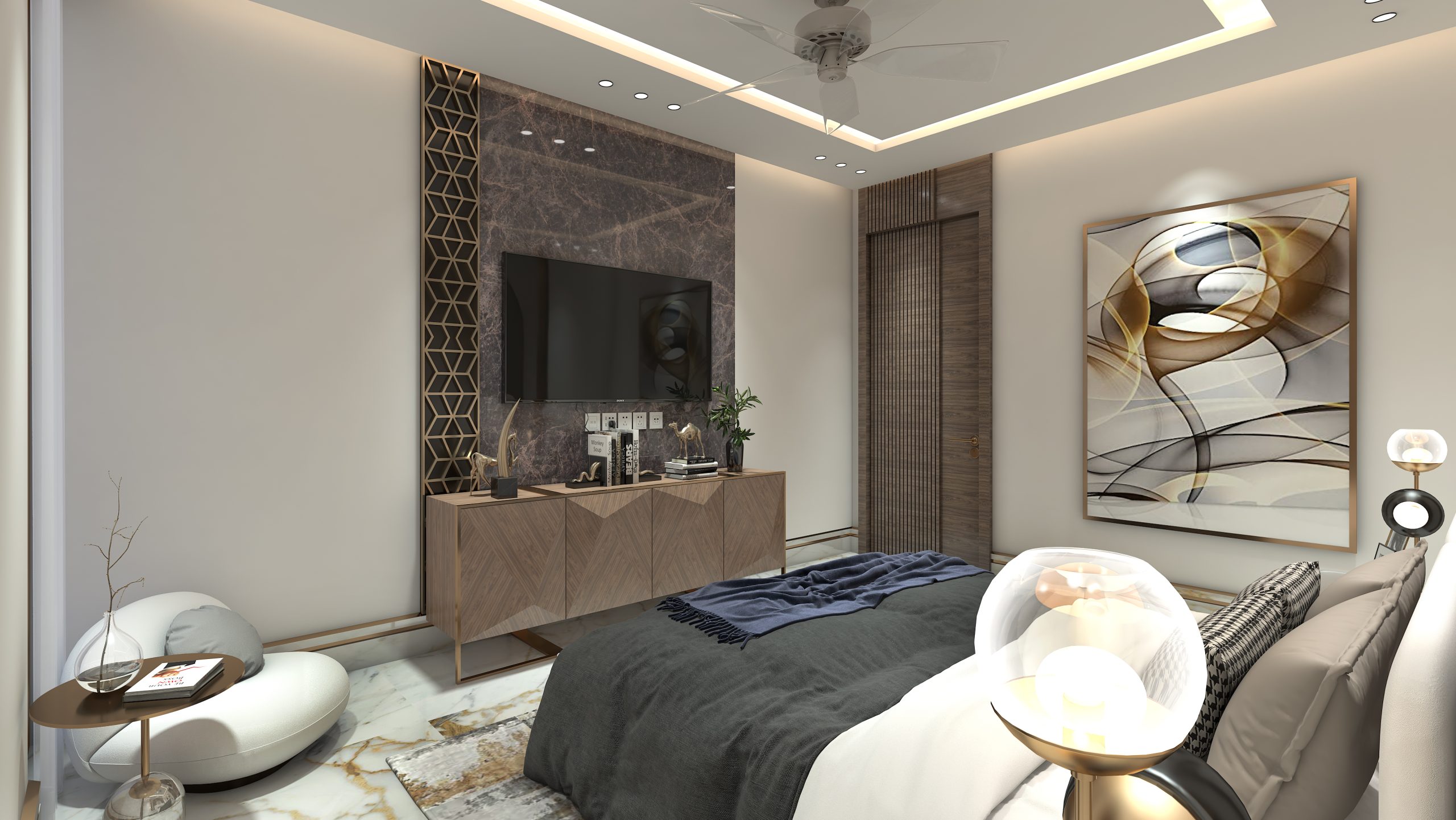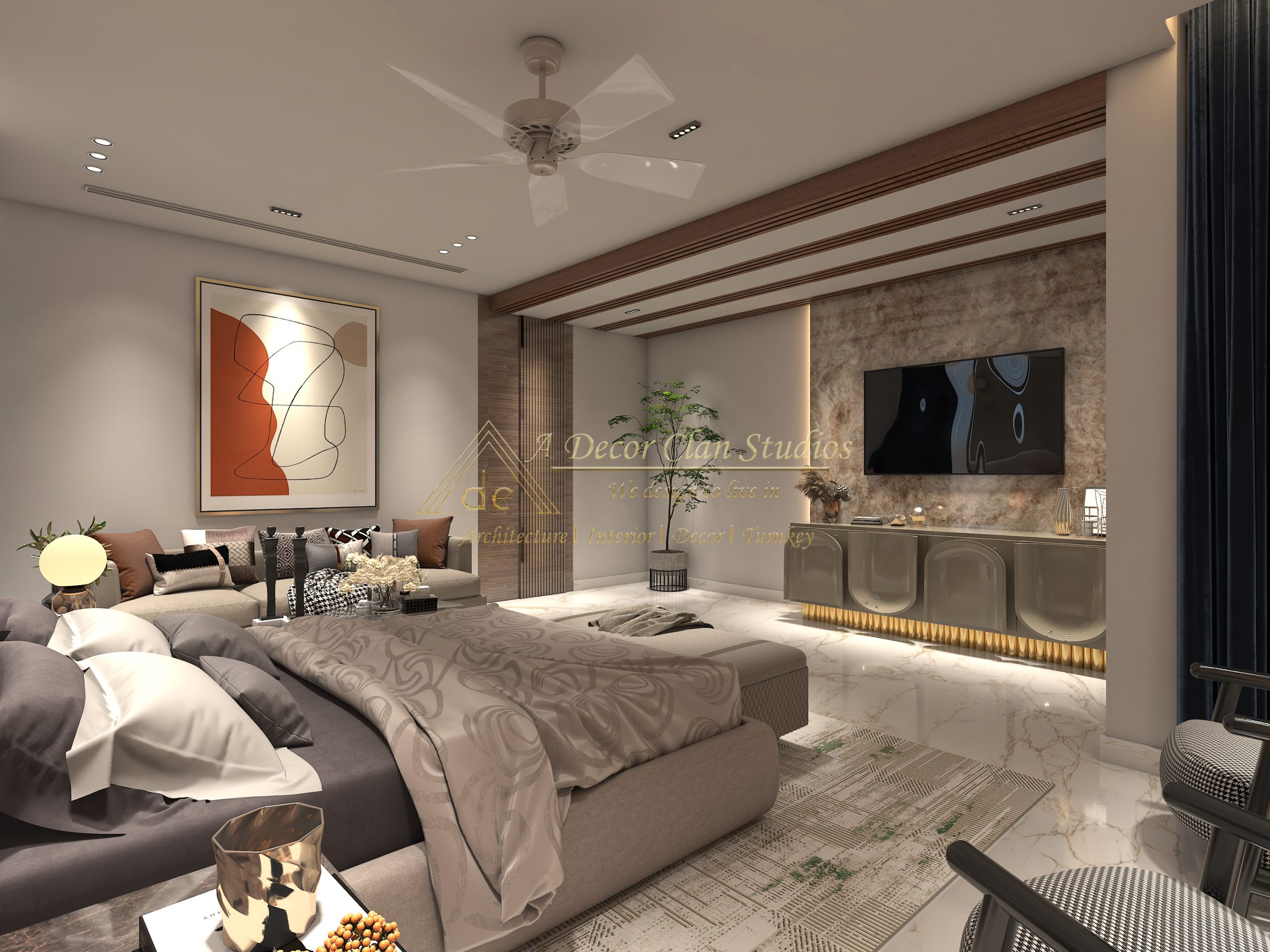 Let's discuss your project. Over tea, coffee or something stronger..